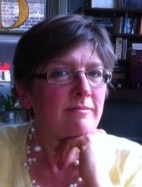 Jo has spent over 25 years involved in special education. She has worked in special and mainstream schools, with pupils out of school and in School Improvement in a London Local Authority.
Her area of particular expertise is autism. She is also a professional artist and has a deep commitment to the importance of the Arts in child development.
I have always been a strong advocate for the role of the arts in our well-being, in developing communication and supporting the emotional expression. I have been delighted and honoured to be a trustee and hope that my professional experience in art education and in special educational needs continues to be useful.