A couple of new faces for the new year!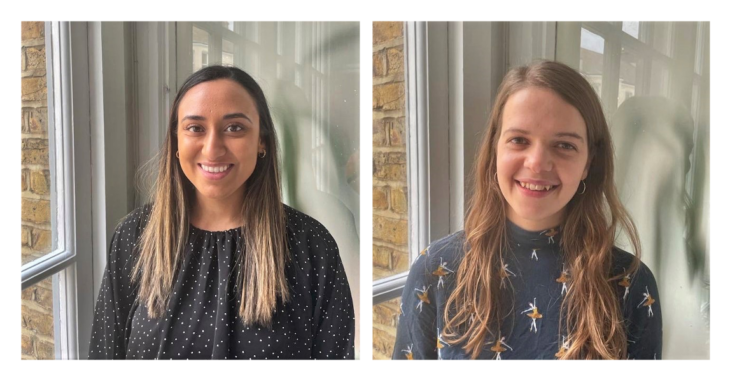 Following our recent recruitment drive, we're extremely pleased to introduce you all to our newest team members, Kiran Sangha and Elsa Hariades.
Kiran recently completed her Masters in International Development from Kings College London and is joining as our Team Assistant. Kiran will provide support across the organisation including external communications, administration, fundraising and our international programme of activities.
I am delighted by this opportunity and I am looking forward to working closely with our wonderful team to help spread the joy of music!

Kiran Sangha
Having previously been involved in a number of community music projects with many diverse groups, Elsa is bringing her experience to the role of UK Programme Assistant. In her duties, Elsa will be helping to ensure we maintain the momentum of our domestic activities.
I am passionate about sharing the countless benefits of music-making with as many people as possible and am excited to be part of a team making this their mission on a global scale. I can't wait to get stuck in!

Elsa Hariades
Once they've settled into their new roles, we've no doubt you'll be hearing from Elsa and Kiran more in the weeks and months to come!