Our mission, vision & values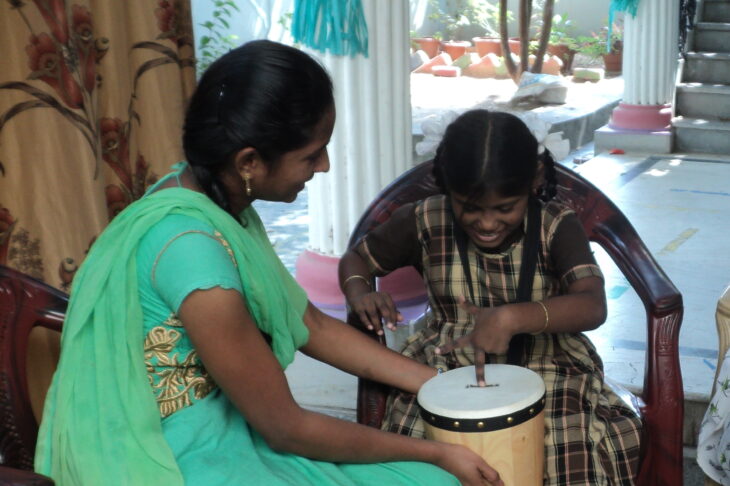 Our mission
Our mission is to introduce music into the care of as many vulnerable, marginalised people as possible, wherever they are in the world.
Our vision
Our vision is to make music an integral part of care for vulnerable children and adults worldwide.
Our values
Integrity
We are honest and ethical in all that we do. This extends to our use of charitable funds and safeguarding responsibilities for everyone involved in our activities, where we value transparency in all of our reporting. It includes sharing our learning with all those committed to improving care and our commitment to best practice at all times, guided by a professional code of ethics.

Sustainability
We continually aim for each of our projects to have an impact that lasts longer than our active presence within the participating community. We are proud of the legacy our projects leave behind. Guided by our Partners, we continuously refine, improve and adapt the support we offer to ensure sustainability is never a mere buzzword.

Partnership
Genuine partnerships are integral to our approach. We are passionate about understanding the real needs of communities we work in, with sensitivity to local culture and customs. From inception to delivery and through each stage of project development, we are partner-led. We tailor our approach to what is wanted and needed locally to best enable our Partners to embed music into the care they offer.

Courage
Courage runs through everything we do. Bravery is shown every day by those willing to make a difference, to be creative, to innovate and to try something new. This includes our staff, volunteers, music participants and, most importantly, our Local Partners, many of whom are true pioneers within their communities and countries.