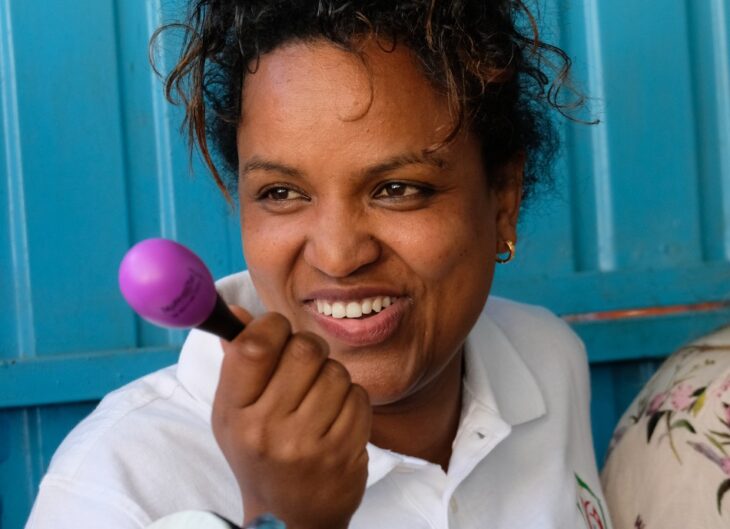 We assist our established partners to develop networks, share their skills with others and strengthen local capacity. Through advocacy and by sharing knowledge, resources and funding, we help our partners to promote the use of music in wider care practice on a local or national level.
Training for trainers
For confident Partners who have experience of running their music programmes over time, we offer further training so they can take on a training role themselves and take a lead on future local skill-sharing.
Locally-led training
We support our Partners' locally-led training initiatives, at all times encouraging and championing their vision and independent decisions. We provide guidance, resources and funding to empower them to share their skills and understanding with other caregivers.
Consultancy
We provide project-focused consultancy for music therapists and practitioners who are embarking on planning and undertaking skill sharing and development work overseas. We are also pleased to support music therapists who have been called upon to share their skills here in the UK.
Networking & advocacy
We support our Local Partners to develop and strengthen local networks through conferences and networking events.
Featured projects
Distance learning programme: Development 2016

Romania

Locally-led training: Muhanga 2020

Rwanda

Children
Disability
Young people

Conference Participation: Music Therapy Centre (Tbilisi) 2019

Georgia

Children
Adults
Disability
Young people