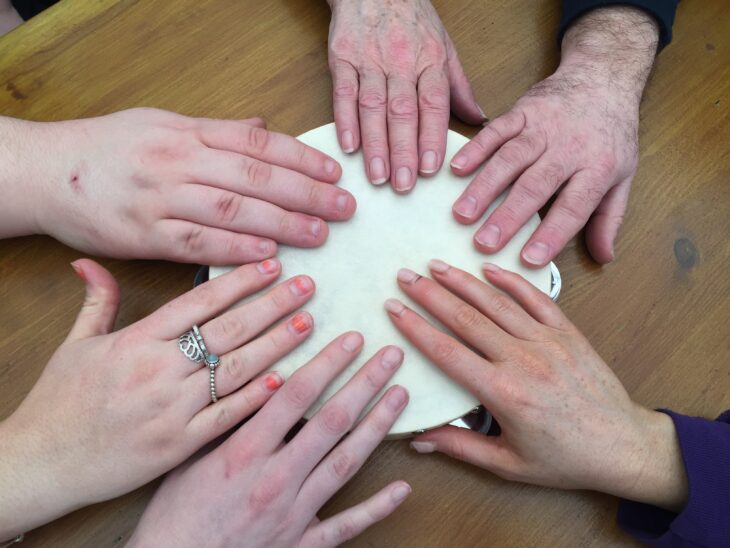 The goal of these activities is to make sure our partners can continue using interactive music making long after their training is complete and create a lasting legacy of change.
Follow-up visit
Between six and twelve months after a care setting has received on-site skill-sharing, we offer a Follow-up visit to provide our Partners with further guidance, support and encouragement in their use of music in care and share in their successes. Wherever possible, this is delivered by the same project team who delivered the preceding training project.
Motivation programme (UK)
The Motivation Programme is a comprehensive support offering specific to our UK Partners. The scheme includes a regular newsletter sharing ideas, resources and activities to support caregivers in their continued use of music. Partners are also offered CPD events, and can request additional musical instruments, supervision or training.
Support visit
After more than a year has passed since a care setting has received training, we offer visits to provide additional guidance, encouragement and to troubleshoot challenges. We also provide additional training to address specific challenges our Partners have encountered.
Musical instrument fund
We offer a limited budget to our existing Partners to be used for additional musical instruments or resources.
Featured projects
Motivation programme 2019

United Kingdom

Distance learning evaluation 2019

Occupied Palestinian Territories

Disability
Children
Mental health

Follow-up visit: Invernevis House (Fort William) 2020

United Kingdom