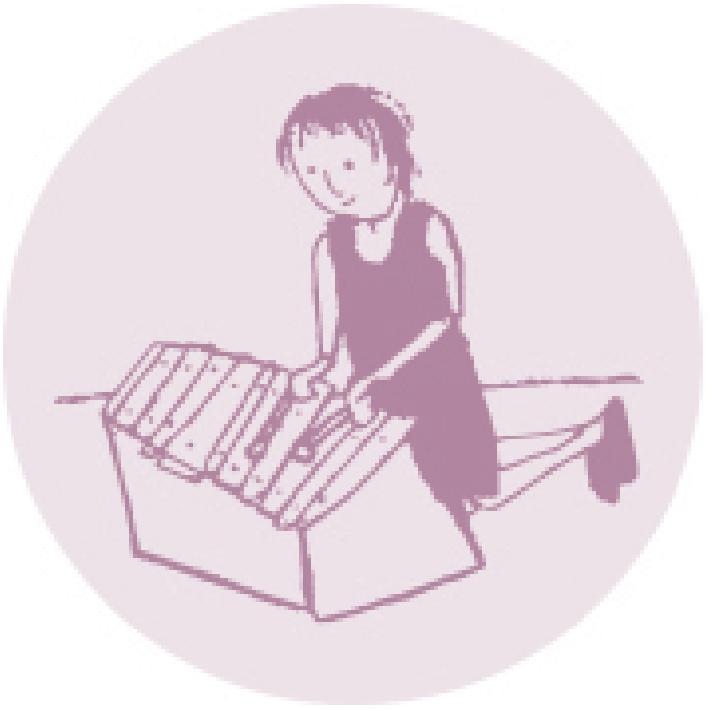 Since joining Music as Therapy International in early 2016 as the charity's first fundraiser, beyond the immediate challenge of raising the necessary funding to underpin our work each year, one of the key tasks I have undertaken is to refine and enhance our language and messaging. Fundraising is, after all, an exercise in communication. In its simplest terms, my job is to communicate the 'who', 'what', 'when' and 'why' of our work to funders, whether they are corporate sponsors, trusts and foundations or individual donors.
Looking back to when I first joined the team, I remember my early attempts to get my head round the incredible breadth and diversity of our activities. There were over 20 individual project strands, spanning six countries in three continents. Each activity was tailored specifically to the cultural context, as well as to the beneficiary group, seemingly defying any attempt to categorise more generally. While the adaptability and relevance of our work was perfectly demonstrated in the breadth of activities, distilling this down to an 'elevator pitch' was a genuine challenge.
Part of the problem was what I saw as an over-adherence to the past. In looking over previous funding applications, letters and annual reports, the one thing that stood out was a tendency to explain the charity's entire history in order to define our present. Yet in these explanations I began to see a pattern in the development of our projects.
Eventually, I was able to find a clarity on our approach, now encompassed in our three stages of project development: Introductory Training, Sustainability, Capacity Building. This clarity has vastly improved our ability to succinctly summarise our approach and where each project fits in to our longer-term plans. It means we no longer need to explain the entire history of our involvement in any country or region, but can quickly refer to what has come before, what the next steps are and crucially what we are doing now.
25 years and counting
With 2020 on the horizon, it provides an opportunity for everyone involved with the charity, from the Trustees through to our volunteers, donors and of course the staff team, to reflect on everything that has been achieved over the past 25 years. Our governance is robust (and continually improving), and as ever we are buoyed by a committed community of supporters. Our global impact has increased dramatically since our early years, and thanks to a level of financial security, we are able to plan in a way that is unprecedented for us.
The progress we have made means we can look to the future with genuine confidence, part of which means continuing to refine our identity and messaging. With our project strands now defined, one area I've increasingly turned my attention to is our governing set of values as an organisation. To date these have been: Sustainability, Integrity, Respect and Innovation. These enduring values have undoubtedly served us well, but I feel the time may have come for a revision to more closely reflect our current position. After some deliberation, the values we believe represent Music as Therapy International today are:
Integrity
This is arguably the most important of all our values. As this value already states, 'we are honest and ethical in all that we do.' This extends to our use of charitable funds and safeguarding responsibilities for everyone involved in our activities, where we value transparency in all of our reporting. It also includes our commitment to best practice and sharing our learning with all those committed to improving care: From grassroots practitioners to care setting managers, from music enthusiasts to music therapists, from NGOs and Third Sector organisations to national bodies.
Sustainability
Since our beginnings we have aimed for each of our projects to have an impact that lasts longer than our active presence within the participating community and we are proud of the legacy our projects leave behind. We remain wholly committed to this value, and guided by our partners, we continuously refine, improve and adapt the support we offer to ensure sustainability is never a mere buzzword.
Partnership
Genuine partnerships are integral to our approach. We believe this 'new' value encompasses what our previous value 'Respect' captured: understanding the real needs of communities we work in with sensitivity to local culture and customs. From inception to delivery and through each stage of project development, we are partner-led, tailoring our approach to what is wanted and needed locally to best enable our partners to embed music into the care they offer.
Courage
One addition to our values we all felt could not be missed was Courage, as it is something that runs through everything we do. At the charity's genesis, our founder and director Alexia showed the courage to do something to make a difference in the face of profound need and limited resources. Since then, each and every one of our volunteers has shown courage to embark on projects, to be creative and innovate with their skills, often in unfamiliar places and contexts, not knowing what they might encounter. Most importantly our Local Partners, who are often true pioneers within their countries, embody this value. They repeatedly and continually demonstrate the courage to try something new, to change the way they care, share their skills with others and drive improvements in wider care practice. This value is in acknowledgement of the courage shown every day by those willing to make a difference.
The changes we have made draw heavily and build upon our previous values. We haven't changed what we are doing but – as with our three stages model – we sought to articulate it better. My hope is this new set of values will provide a greater clarity on who we are, how we work and what we stand for, without losing the essence of what has made Music as Therapy International so remarkable over the past quarter of a century.