An update from The Interactive Music-Making Course!
United Kingdom
Children
Disability
Projects
IMM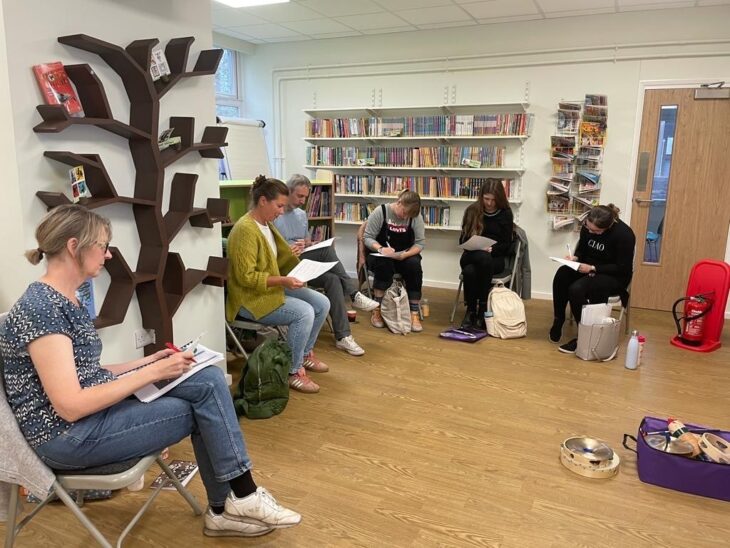 After last year's Covid postponement, we're so pleased that our annual IMM Course is running smoothly again. With nine great students from London and further afield, tutors Gill and Alexia have been enjoying teaching from our new host venue, Morden Mount Primary school in Lewisham. Some of the group are pictured above.
The students have just completed Week 4 of the course's Taught Component and, after a half term break, will complete the teaching sessions by early December. Then they will be onto the Practical Assignment in January, during which they will put their learning into practice in an early years setting!
Alexia fed back: 'We had a great teaching session today – really beginning to link the theories which underpin interactive music making with the practice itself.'
Interested to find out more about the IMM Course, and how to apply for next year? Take a look at our dedicated site: www.interactivemusicmaking.org or get in touch: freyagibbs@musicastherapy.org