Appearances can be deceiving: Why your support is crucial to our Radio 4 Appeal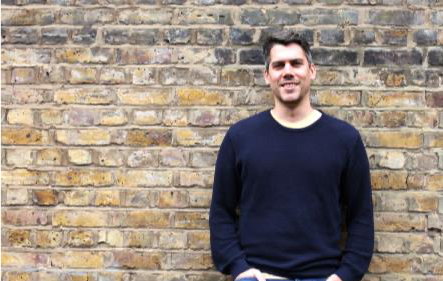 This month we are proudly running a BBC Radio 4 charity appeal. The appeal, which is presented by award winning actor Imelda Staunton CBE, runs for just under three minutes. In it, she talks about our work over the past 20 years spanning multiple countries, all in the pursuit of bringing music into the care of vulnerable children and adults wherever they may be. As an appeal fronted by such a public figure, hosted on the BBC Radio 4 website, it's easy to take for granted the expected success, reach and impact it will achieve. But success is not a given.
Put simply: If you don't make a donation to support this appeal, it will not have succeeded in the way it could.
So, I am asking each and every one who is reading this to please, please don't assume anything.
It is incredibly rare we make a direct appeal to our network to demonstrate their support by making a donation. But that is exactly what I am asking you to do now. Whether it is £5, £10, £200 – whatever you can afford, please give. Don't put it off. Please scroll to the bottom of this post for full details or donate online now by clicking the 'Make a donation' button below.
Your donation will make a difference. You will make a difference.
And if you need further persuasion, you might be interested to know the amount of work that has gone into realising the appeal…
Years in the making
As the individual solely responsible for fundraising for Music as Therapy International, the vast majority of responsibility for securing and delivering the appeal falls to me. To properly track its genesis, we have to go all the way back to 2016, the year I joined the charity and my first attempt at applying for an appeal.
My first application focused on our 'Bringing It All Back Home' programme of skill-sharing projects here in the UK. Despite my best efforts, we were ultimately unsuccessful. Competition for these fought-after slots is fierce and the BBC Appeals Panel is a rigorous one. Once you have applied (successfully or unsuccessfully) you are not eligible to apply again for another two years, so I waited…
In November 2018, armed with the learning from my previous application, I set about another attempt. The application itself took around 70 hours to complete. Then, as is a common theme in my work, it was a waiting game. The announcement of our success only came in March 2019; good news which was a huge boost to everyone's morale, not least my own. Having experienced the disappointment of 2016's application, I won't pretend there wasn't an element of professional pride in having cracked that particular nut! However, then the real work began.
The pieces of the jigsaw
Beyond finding a suitable personality to present the appeal, we had to write the script, prepare marketing materials – like the text for the Radio 4 Appeal page on the BBC website – and come up with a strategy of how best to maximise the opportunity.
We were lucky to have the support of Imelda Staunton, but we didn't know if she would have the time to consider fronting another Appeal for us, or if her work commitments might prevent her making a recording. Her prompt and enthusiastic response when we first asked if she might, was a huge relief.
The first piece of the jigsaw was in place.
Then to the script writing process. This was a real team effort, involving every member of our team and a number of willing supporters lent their professional talents to the cause.
Audace and I exchanged numerous WhatsApp messages – the easiest way we had to discuss his story and make sure his experience was accurately described in our Appeal.
Over the summer, in regular liaison with the BBC production team, we were able to produce, hone and polish the appeal you can hear now on the BBC Radio 4 website. Altogether, this process alone took another 80 hours of time.
The recording was done in early September. We met Imelda at the BBC studios in London and spent the morning tweaking the script to fit the exacting time limit. Her belief in our work shone through and her good humour and professionalism helped enormously. Then, returning to the office that afternoon, my focus immediately shifted to the next jigsaw piece: The promotion of the appeal. In a first for the charity and encouraged by the BBC, we enlisted the help of a digital marketing agency with a solid track record of working with charities to attract new supporters through social media. We all felt that as a platform for reaching new audiences, the appeal was an opportunity we would be foolish not to try and capitalise on in every way possible. But it felt like a gamble of sorts. Only time would tell if this would prove fruitful.
The appeal goes live
The appeal and donation portal for any selected charity are not live on the BBC website until the first broadcast is made on Radio 4. What this meant in real terms was that 90% of our focus had to be on the appeal week itself, from 13th – 17th October. Accordingly, I have lived, breathed and slept all things Appeal-related for the past week!
I would like to think you couldn't help but notice our efforts to spread the word: You may have seen new image banners on social media and our website, or noticed we have dramatically ramped up our activity on Facebook and Twitter. You may have seen online adverts run by our digital partners over the past three weeks. You may be one of the hundreds of people to whom I've emailed to explain how you might help. If you have helped, thank you. If you haven't yet, could you?
Success is not a given
It's been a huge collective effort and as I said at the start of this post, at a glance it is easy to assume our work here is all but done. But please, do not let outward signs of engagement (such as the number of shares and likes on social media) lull you into assuming the appeal will be an automatic success.
Back in 2012, the proceeds collected by the BBC after the Sunday broadcasts of our Appeal were made by 68 individuals. This year, 58 individuals have responded so far and the total raised is £1,200 lower. Of course we had our final broadcast this afternoon and we know from experience that the impact of the appeal can be spread over many weeks, months or even years. But, as I said before, there is of course an element of professional pride in this.
Even just accounting for the work directly linked to this week's appeal, I personally have invested around 130 hours to bring this to life. But fundamentally this is not about me. It's not about the work that has been put into this appeal. It's about what this appeal can achieve, the work it can help make possible: bringing music into the lives of vulnerable children and adults all around the world.
So, I am asking each and every one who is reading this to please, please don't assume the external appearance of our Appeal automatically translates into success.
Whether it is £5, £10, £200 – whatever you can afford, please give. Don't put it off.
Your donation will make a difference. You will make a difference.
You can donate online now by clicking on the 'Make a donation' button below.
Or give via:
Cheques made payable to 'Music as Therapy International' and sent to Music as Therapy International, Mowll Street Business Centre, 11 Mowll Street, London, SW9 6BG
Thank you.