Applications for our 2020 Interactive Music-Making Course are now open!
United Kingdom
Children
Disability
Projects
Get involved
IMM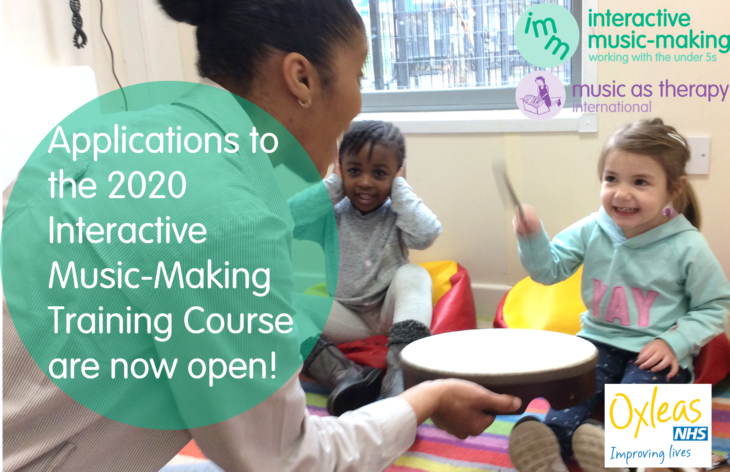 We are now accepting applications to our Early Years Practitioner learning programme, Interactive Music-Making (IMM), beginning in September 2020.
IMM is a child-centred approach to music-making, which promotes positive relationships and fosters each child's individual potential. It uses techniques drawn from music therapy within an approach designed to make music integral part of children's early development opportunities, supporting skills associated with social communication, including attention and listening, non-verbal and verbal communication, turn-taking and sharing. Training comprises 12-weekly teaching sessions, with an emphasis on practical learning which can be applied directly in the workplace as the course unfolds, followed by a practical assignment (running interactive music-making sessions for a small group of children in the course participant's early years setting).
Of course COVID-19 brings extra uncertainty for early years settings. So we have built plenty of flexibility into our application process. Do read our COVID-19 Guidance for more information and don't hesitate to get in touch if you are a practitioner or Manager who would like to discuss your specific situation.
Our IMM Award Scheme remains available to those who need financial assistance to undertake the course. It includes full course funding, a contribution to cover and/or travel, and a set of musical instruments to equip an applying practitioner's care setting.
Find out more about the course on our website, and be inspired by the experiences of others in testimonies from children, parents and early years practitioners.
Any questions? Just send us an email!