Applications to our 2021 Interactive Music-Making Course are now open!
United Kingdom
Children
Projects
Recruitment
Get involved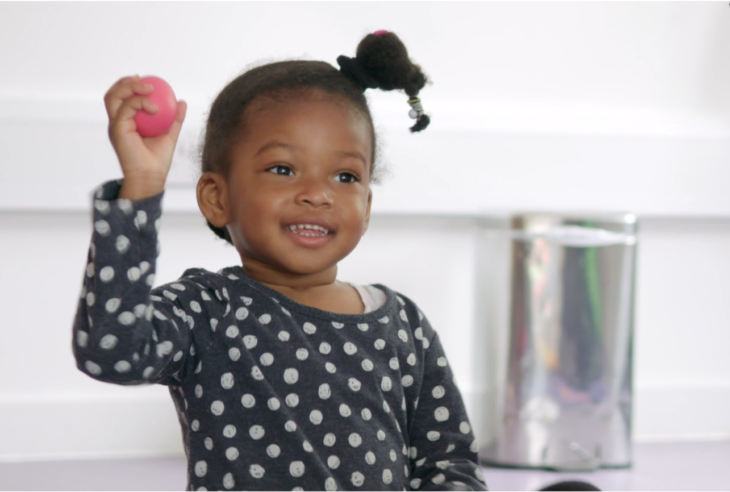 I have never been on a course that has impacted so positively on my work and enthused me so much. The benefits I have seen already amaze me, particularly with the SEN children I work with and their parents.

Interactive Music-Maker, 2019
We run our early years structured training course, Interactive Music-Making,  in partnership with Oxleas NHS Foundation Trust. This year it was Highly Commended in the Nursery World Awards 'Inclusive Practice' category.
Interactive Music-Making teaches early years professionals a unique, child-centred approach to music-making. No musical skill is required! Its tutors draw on skills from music therapy – enabling you to use music support the social, emotional and cognitive development of the young children in your care. This is important now more than ever, as the Covid Lockdown has delayed crucial development opportunities for many young children.
Our Award Scheme, offering settings a free place, set of instruments and cover/travel contribution, is also open for applications and is assessed on a needs basis.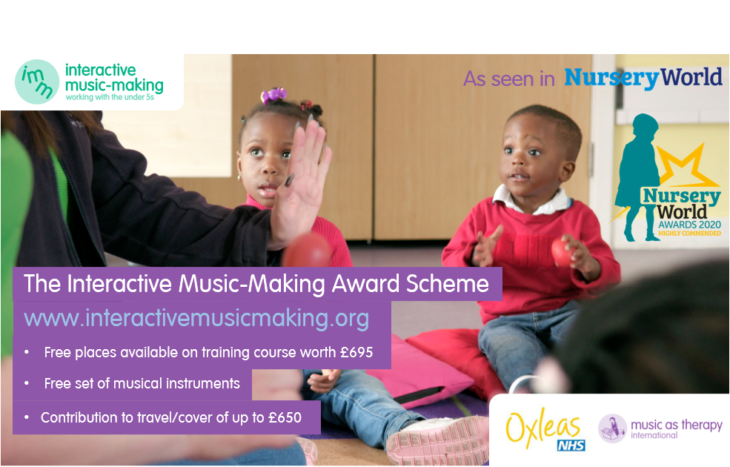 The course will run from September to next May. The Taught Component will take place at Morden Mount School from September to December 2021, and the Practical Assignment will take place between January-April 2022, in situ, in the student's place of work or an arranged early years setting.
Find out more, and how to apply, on our website: www.interactivemusicmaking.org
Any questions? just get in touch: ukprogrammes@musicastherapy.org