"Art for Integration" and Musical Activities Resources
Georgia
Children
Disability
Projects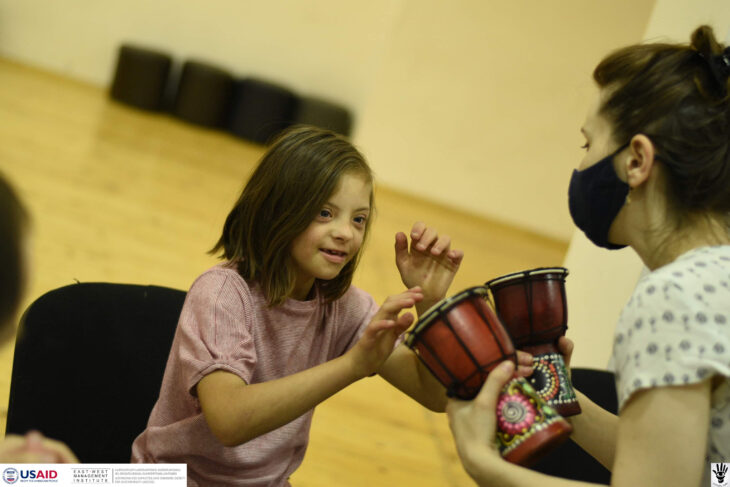 This year we have had the exciting opportunity to get to know Georgian music therapist Tamar (Tako) Zhordania with our Advisory Panel Member Jenny Laahs providing regular online supervision of her work with children in 3 different settings. Tako told us this has been an invaluable opportunity for her:
It is important to share knowledge and constantly learn at all stages of life, however it is not always easy if you do not have the right people around you who support you and are ready to change the world for the better with you. I was very lucky to find myself under the wing of an organization like Music as Therapy International and I want to thank the extraordinary human being and brilliant music therapist of its founder, Alexia Quin, for her support. I am also very grateful to my excellent supervisor, Jenny Laahs. Her professionalism and my whole relationship with her, has taught me how important it is for a therapist to be a person in the first place, to be ready for new challenges, to rejoice in the success of colleagues and to contribute into development of others! I will try to support my Georgian colleagues and future therapists in the same way, as I do feel that with motivation and learning spirit, nothing is unattainable!
Tako has also benefited from Jenny's supervision during a project she has recently delivered funded by USAID and supported by EWMI ACCESS: "Increasing access to inclusive art and social services in rural Georgia" was designed to promote the rehabilitation and integration of people with disabilities (PWDs) in the mountainous villages of Georgia during the COVID-19 pandemic.
At the end of the project the team (with Music Therapist, Drama therapist and Inclusive dance teacher) put together a book "Art for integration", which describes their activities and could be useful to any Georgian speaking teachers and practitioners (you can access the book for free here). If you are interested to find out more about the project and the book, you can join an offline meeting on 17th December (free of charge). Email azdakisbaghi@gmail.com to find out more.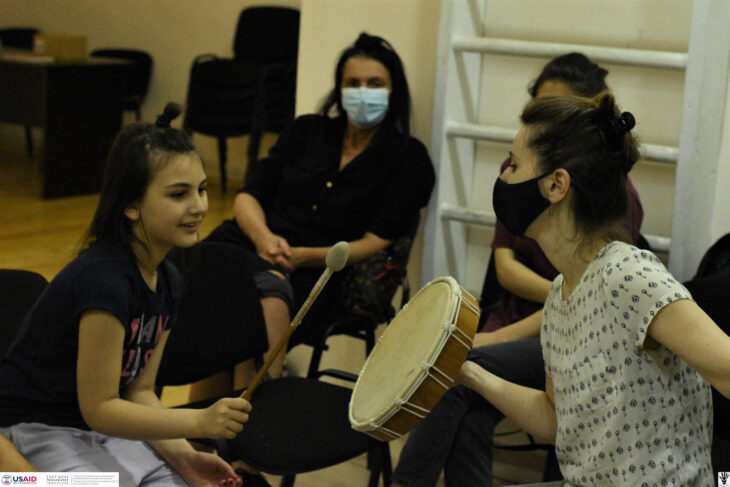 You might have seen our International Partner Survey Report that we shared with you a few months ago. We hope you enjoyed reading about the way in which music is being used within Georgia and also in other countries among our network of Local Partners (if you have not seen the report, you can read about Georgia in Georgian here or in English here). Our Partners' responses to the survey guided us to create musical activities resources in various languages. As we know from the report that many of our Partners in Georgia are working with young children, we have put together in Georgian a musical activities resource pack for music practitioners working with children with learning disabilities.