Distance Learning Programme (Occupied Palestinian Territories)
Occupied Palestinian Territories
Disability
Children
Projects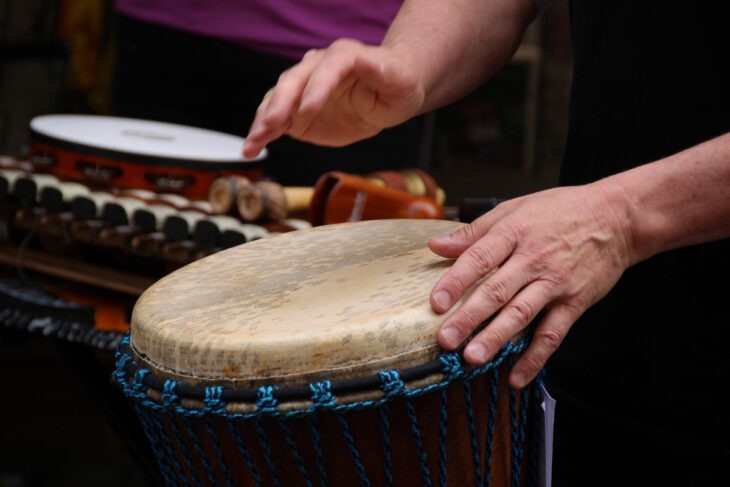 In 2015 we piloted the delivery of our Distance Learning
Programme in the Occupied Palestinian Territories. The course has
been running in Romania for 5 years now and we were keen to
see whether it could be replicated elsewhere. We have been
working with 3 local community music leaders to introduce them to
ways in which they could make music accessible to young children
with disabilities in the refugee camps where they work, a group
they felt unable to work with effectively.
Here's some of the feedback we have received so
far:
[The music sessions]… gave Anas the chance to shine, to share his ideas, to play. Instead of all the time being silenced, as happens often in his daily life, he could speak up during the sessions, both verbally and non-verbally trough the music.
I hope and believe the sessions gave Fadi a safe space to show us who he really is; to share with us his thoughts, his world, all through the music. He got the chance to be a 'good smart
boy', instead of being the isolated kid that never
participates. I hope that he will remember this and show himself more often, since he has so much to add to life!
I was surprised by all the things Ala' had to tell
us through the music, the big range of different sounds he used, and how much it seemed he was really thinking, deciding and choosing which sound to make next. Although I did not see very big changes over time inside of the sessions, his kindergarten teacher told me he was much more social and happy than before.
Related projects
Introductory training
2015

Distance learning programme: OPT 2015

Occupied Palestinian Territories

Children
Disability
Mental health