Hallelujah! Come and Sing Handel's Messiah!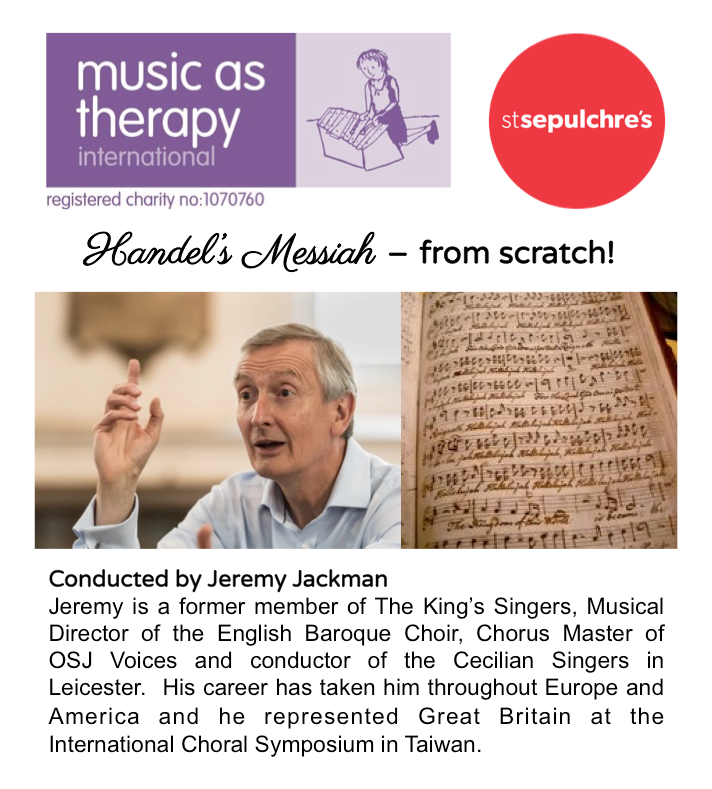 We are thrilled to announce our next fundraising event – the Music as Therapy International 'Come-and-Sing Messiah''.
When: Saturday 11th March 2017
Where: St Sepulchre's, London, EC1A 2DQ.
Practise Handel's 'Messiah' in a single day before performing accompanied by an orchestra and four professional soloists to an audience of friends and family. We need around 100 choir members, so ask your friends and family – don't hold back!
All funds raised will help us deliver projects like in the UK in 2017, where 5 planned field projects will bring the benefits of music into the lives of young children, adults with learning disabilities and people living with dementia.
Please save the date and watch this space for more info!