Hello from Rwanda! Update from Kigali Follow Up Visit
Rwanda
Children
Disability
Projects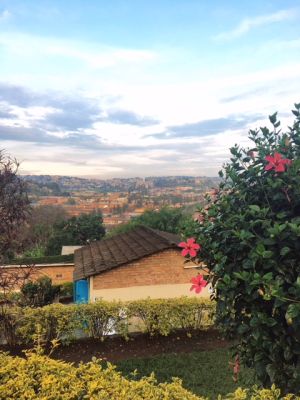 After delivering an Introductory Training Project last year for our Local Partner, Hope and Homes for Children, our Music as Therapy International representatives have gone back to carry out a Follow Up Visit. Here is what Cerrita and Samantha have to say about their visit:
"We have returned to the Kigarama Community Hub in Kigali for a follow up visit since our Introductory Project last year. This time around it has been very wet and windy because the rainy season has started early. It's only been a few days since our return and we are already very impressed with the wealth of musical activities the teachers have retained from last year. Class sessions have kept on running twice a week and small groups (targeted towards the more vulnerable children) have continued when time and space have permitted. The staff have shown real enthusiasm for our return and are very keen to receive feedback on their current practice and new ideas on how to develop using music therapeutically. As requested by the staff, over the next few days we will be sharing more interactive educational songs to aid learning and musical techniques to address focus, attention and turn taking with the children.
Tomorrow, we will be visiting a new centre in a more rural district of Rwanda where Hopes for Homes feel the community could potentially benefit from future support from music as therapy international programme. We look forward to meeting new children and staff and conducting a feasibility study to see if this could be the birth of a new project.
More news to come soon!
Samantha and Cerrita"
Related projects
Follow-up visit: Kigarama Community Hub (Kigali) 2018

Rwanda