Intensive Study Training Update (Romania)
Romania
Children
Disability
Projects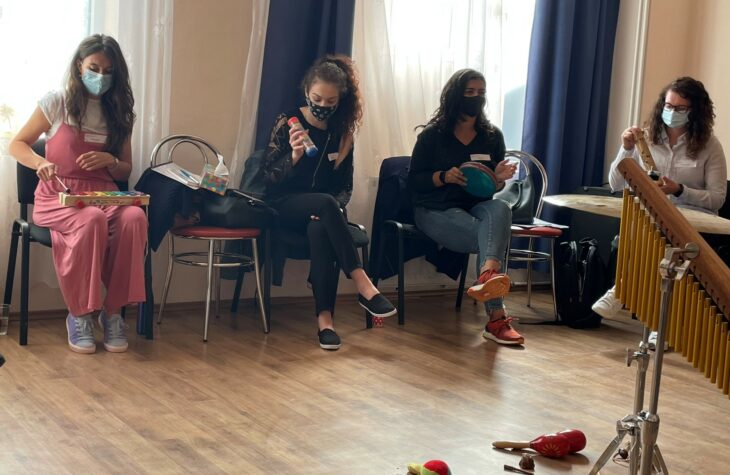 It was fantastic to meet our Distance Learning Programme students in Romania earlier this month, when we delivered the Intensive Study Training component of the course.
This course is one of the most beautiful from all I have learned! It totally changed my perspective. This course reminded me that we are people, real people, with real needs, real talents! We need to reconnect!

Distance Learning Programme Student, 2021
Did you know, this course has the potential to reach 634 young children with disabilities this year. Good luck to all students as they start their Practical Assignments, putting their new music skills into action as they run music sessions for small groups of children across the country. You can take a look at the photo gallery of the Intensive Study Training below.
Related projects
Introductory training
2021

Distance learning: Romania 2021

Romania