Locally-led Training: India 
India
Children
Disability
Projects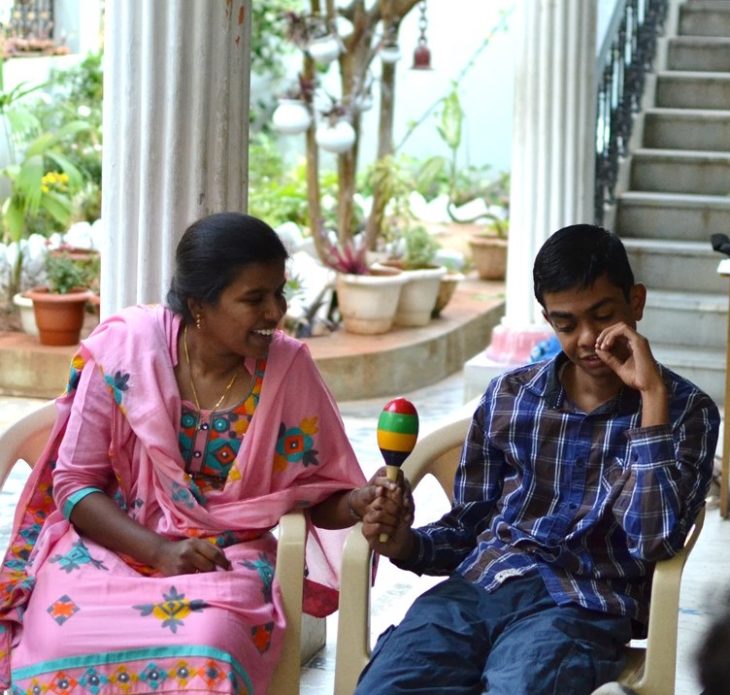 Many of you will be familiar with the third stage of the Music as Therapy International approach: Capacity Building. This is the point at which our partners are ready to share their music skills with others, and to further promote or develop the way music is being used with vulnerable people locally. We have been delighted to work with our Local Partners at the ARMS School in Hyderabad, to support the training they have recently provided to Aashayam Life Skills in Moinabad.
ARMS Director, Eshwari Rapola, ran a 3 week introductory training project alongside Music Therapist Nina Cherla. Together they used the Music as Therapy International model to run music sessions for 4 members of staff and 6 young adult with learning disabilities. Over the weeks they gave the staff the opportunity to develop their understanding, experience and confidence so that they could take over the leadership of the sessions by the final week.
The Ashaayam staff will now continue to run music sessions in their Centre on their own. In keeping with the second stage of our approach (Sustainability), we will stay in touch with them – as will Eshwari – and look forward to hearing how they get on.
Related projects
Capacity strengthening
2019

Training for trainers: The ARMS Centre (Hyderabad) 2019

India