Abbeyfield Partners featured in Care Talk Magazine, as part of the Musical Map for Dementia
United Kingdom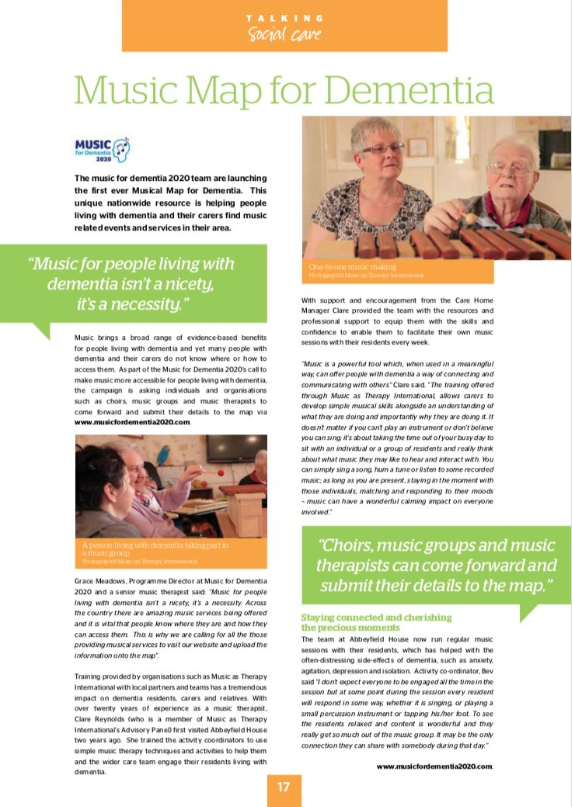 It's wonderful to see our partners at Abbeyfield Care Home, Ballachulish, recognised once again for their music practice – this time in Care Talk Magazine, in a feature about Music for Dementia 2020's brilliant Musical Map for Dementia.
The Musical Map is an incredibly useful resource for people looking for musical interventions for all stages of the dementia journey. Our skill-sharing training is featured as one approach, and models how to introduce meaningful music into care via a six-week training project.
The Care Talk article is also adapted from a piece in the 'Superstars' series whiched featured Bev, Jesse and their colleagues at Abbeyfield (written by Clare Reynolds, the music therapist who led the project).
Learn more about how our training projects work here. Do you work in a care setting, and are you interested in a training project? Just send us an email to find out more.
Related projects
Introductory training
2017

On-site skill-sharing: Abbeyfield (Ballachulish) 2017

United Kingdom