Roots in the invisible
Georgia
Children
Disability
Young people
Projects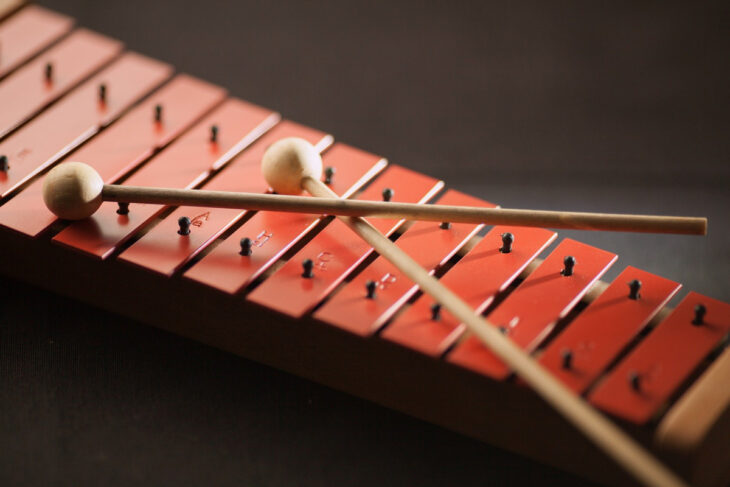 A literary friend in Edinburgh says most projects, and most
things in life, go through the same three stages – a beginning, a
muddle and an end. Right now here in Georgia, we're in the
middle of the muddle.
The weather has been cold and
drizzly. Dreich. Around Thea and Irakli's place,
the streets have turned to a pale, muddy sludge. Georgians we
meet shiver and huddle around heaters, saying it's not
usually this way in October. Full of the cold myself, I
thought I might lose my voice. It's holding out so far,
but I am sneezing, sniffing and sorry for myself.
We ran a Therapeutic Music Day
yesterday for interested people from various organisations, a rich
day with lots of discussion and enthusiasm, but somewhere in the
middle of it I forgot what the point was and came home confused and
ratty.
Later, walking, we passed the
aftermath of a car crash a few minutes from the school and now
anarchic Georgian driving doesn't seem so funny.
Today is Sunday, a day off. I put on all my jumpers and
take the Metro into central Tbilisi, with some of the Guldani mud
still smeared on my boots. On the way I make a rare detour
into the realm of retail therapy, buying a beautiful green scarf in
Akhmeteli bazaar. Now I sit in a French-style cafe near
Freedom Square, where a bored-looking accordionist plays Flight
of the Bumble Bee and Je Ne Regrette Rien by the big
front window. Surrounded by expats with laptops, I drink
coffee, eat eggs and try to write my way out of a bad mood.
A Georgian psychologist and musician who came to the event
yesterday told us about a community arts project she once tried to
set up in a Tbilisi orphanage. She abandoned it after a few
sessions, because a lack of support from the school director meant
that staff and children did not value the project. She said
if she had been foreign, it would have been a different story.
I remember Georgian song workshops in Edinburgh, where the
presence of a teacher from Georgia seemed to offer something
authentic, new, and a little bit exotic. Otherness draws us.
I am beginning to see how I idealise Georgian culture,
projecting onto Georgian people I meet qualities I believe I lack.
So, I can see how a Georgian orphanage might welcome a
foreign project but not see the worth of a project offered locally.
I order a Bloody Mary. I
don't like the idea that our project might be going well
because we are foreigners. To be wanted because of our
difference feels like being misunderstood. It also feels like
shaky ground, as if we could put a foot wrong and reveal ourselves
flawed, and bring the whole thing crashing down.
It reminds me of this boy I knew
when I was seventeen, who thought he was in love with me. I
was flattered, until I had my nose pierced and he acted like I had
kicked him in the shin. Then I realised it was an idea he
loved, not me at all.
In the middle of last week it occurred to us to ask each other
why we had decided to run this project in Georgia, and not in
Pilton, or Wester Hailes. Certainly for me there is the
excitement and challenge of working in an unusual context, the
adventure. There is at least the possibility that we will
learn something from being out of our comfort zones.
It is more than this, though.
I went to sing some Georgian songs at someone's home
last night and was haunted by them all the way back on the Metro.
It was the music that brought me here, and not only its
otherness. There is something deeply familiar about these
songs and I can't get enough. And then there is this
tradition of using music for healing, and a possible connection
between it and music therapy. More than a need for an
adventure, what has brought me is a sense of connection to this
culture, a kinship.
Our roots are in the invisible.
On the way here I popped into the
Armenian church. A singer and organist were rehearsing out of
sight and I sat down to listen. People came and went,
lighting candles or putting them out, greeting each other, and
wandering from icon to icon. Two women came in and hung two
lengths of white fabric to make an aisle. A few minutes later
a bride and groom arrived, followed by a wedding party with their
cameras flashing.
Out of nowhere an old woman stood
in front of me, short and bent. She asked if I was married
and when I said I was not, she put a hand on my head and blessed
me, so that I will find the man of my life.
The need for connection is ancient
and known to us all, as is the need for otherness, for another.
In front of my eyes the well-worn ritual unfolded, making
apparent invisible connections between us – as music also
can.
Related projects
On-site skill-sharing: Public School No.200 (Tbilisi) 2011

Georgia

Children
Disability
Young people