Shannon's work updating the Research Summary: A blog from Canada
United Kingdom
Adults
Children
Dementia
Disability
Elderly
Mental health
Young people
Projects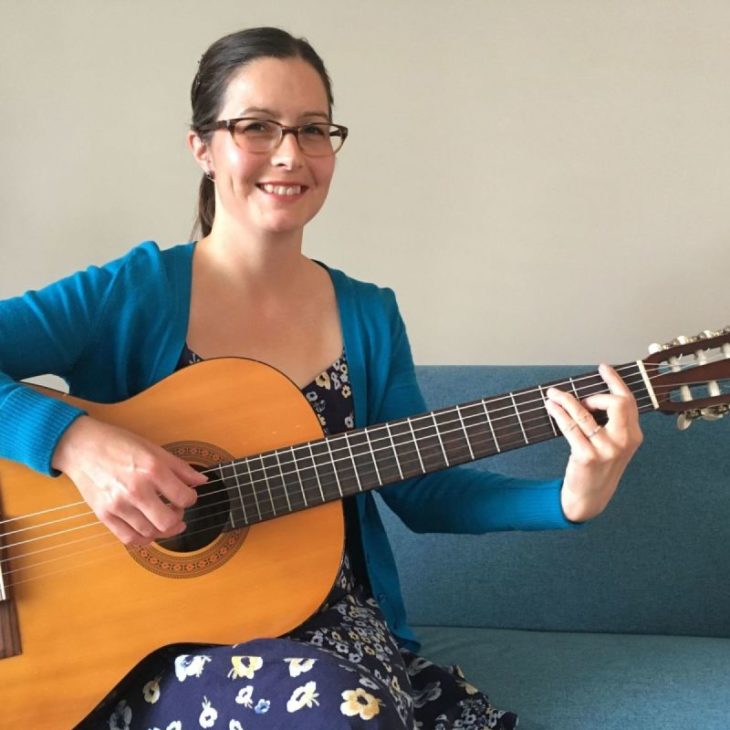 Over the past few months, Shannon Perkins-Carr – ex-MasT Administration and Compliance Officer, and much missed team member! – has been working to update our Research Summary. Here, she shares her experience of the process, as well as some updates from her new life in Canada (where she continues to work as a music therapist):
Greetings from the beautiful West Coast (or "wet coast") of Canada! I'm writing this at my little desk by my window with a stunning view of the petrol station (or "gas station"), complete with garishly-lit carwash, and occasionally punctuated by a deer or two casually strolling across the road. It was this view that I enjoyed while I worked on the recent update to Music as Therapy International's Research Summary.
Last year, my husband and I made the decision to move back to my home country of Canada. I'd lived and worked in London for nearly 10 years, and had worked at Music as Therapy International for nearly 6 years. It was a difficult decision, but we both felt ready for a change.
Once we'd settled in to our new home (pictured, right!), one of the first pieces of work I undertook was updating the Research Summary that Alexia had so skillfully compiled a few years previously. It was fascinating and affirming to find all the new research showing the benefits of music therapy for various client groups, and I particularly enjoyed adding the new section, which covered emotional and behavioural difficulties. Having worked with this client group before, I knew firsthand the benefits of music therapy for them, so it was great to see that there was a growing body of research backing up my personal experience.
It was also a comfort to maintain my connection to the fantastic work of Music as Therapy International, and to keep one foot in the music therapy world while I sorted out the credentials needed to practice as a music therapist here in Canada.
I'm delighted that the new up-to-date Research Summary has now been launched and I look forward to promoting it across the pond, where I believe it will be much appreciated by the music therapy profession, funding organisations, and other service providers. This is such an important document to help us advocate for our profession and demonstrate the value of music therapy, not just through our own personal experiences, but through solid and extensive academic research. It's been such an honour to be a part of it, and I look forward to continuing to contribute to the inspiring work of Music as Therapy International.
Related projects
Research summary: 2nd Edition 2020

Romania

Adults
Children
Dementia
Disability
Elderly
Mental health
Young people

Capacity strengthening
2020

Research summary: 2nd Edition 2020

United Kingdom

Adults
Children
Dementia
Disability
Elderly
Mental health
Young people