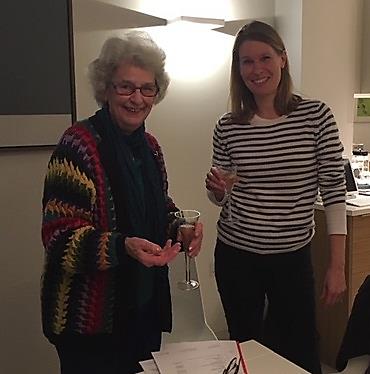 Last night's Trustees' Meeting marked the end of an era here at Music as Therapy International: We bid farewell to the last of our founding Trustees, Rev. Patsy Kettle, who is retiring after 20 years on our Board.
Patsy's compassion, wisdom and guidance have been fundamental to steering us from our very first days through to where we are now. Many of our volunteers over the years have met her during their recruitment or had the opportunity to share their experience of working on our projects with her at debriefings. She even travelled to Romania to meet some of our Local Partners and to spend time with our teams 'in the field'.
We will miss everything she brought to the charity, but wish her all the best for her next chapter.