The Summer CPD Event for Interactive Music-Makers goes online
United Kingdom
Children
Disability
Projects
IMM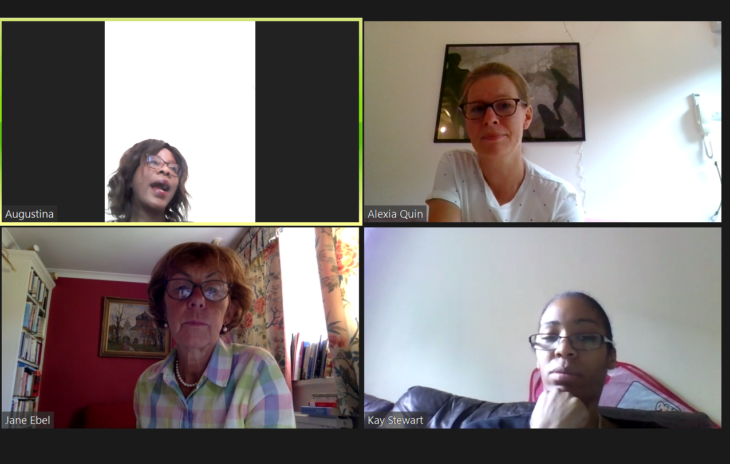 Last week, we took our Summer CPD Event for Interactive Music-Makers online. Alexia met with three Interactive Music-Makers (one of whom trained in 2012!) on Zoom to discuss the challenges of working around COVID, and how to keep music a part of early years practice despite this.
"It was very useful being able to share ideas about what we are doing in terms of IMM across centres …I got advice on how to make IMM more meaningful to parents virtually, and support with resources getting them to understand the aims and objectives of IMM."
Missed this CPD Event? Don't worry, there's another one later in the year. Find out more and sign up on our IMM website. Please note, these events are for practitioners who have completed the IMM training course. If you have taken part in one of our other projects, we would be more than happy to discuss a CPD event specific to your work – just get in touch: freyagibbs@musicastherapy.org
If you'd like to train as an Interactive Music-Maker, you're in luck! Applications for the 2020 course, begining this September, are now open. All information is available on the website. Remember, you must read our COVID-19 Guidance before applying.
Related projects
Motivation programme 2020

United Kingdom