Two orchestras and a… festival? – Project Georgia Week 4
Georgia
Children
Disability
Projects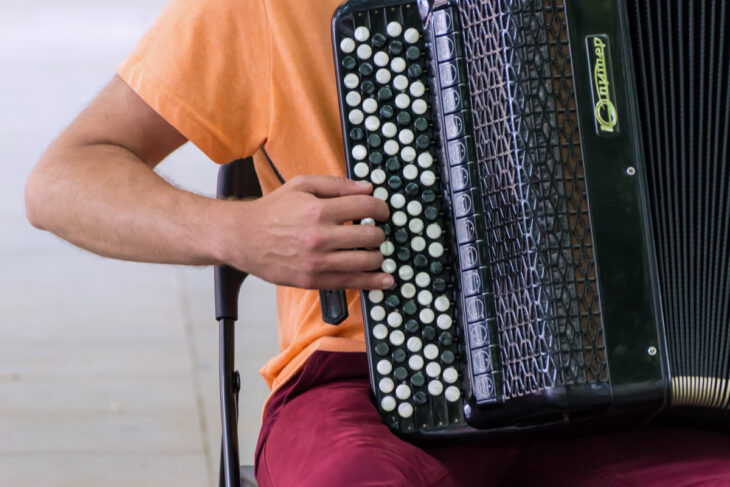 Last week ended up being a bit more of a mixed
bag, despite the positive start that Isabel described in our last
blog entry. As the week went on, it emerged that our intention for
each staff member to run at least one activity in their groups had
not reached one of the teachers, and also three other staff members
were off ill for at least part of the week. On the plus side, the
two groups at the Parents Bridge day centre seem to have fallen
well into place; as Isabel mentioned in the previous blog post, it
has been a bit of a challenge to understand what would work in this
particular context, but we seem to have now got two groups that are
appropriate, enjoyable for all involved, and will be sustainable
after the project. The week was tied up with a very positive and
productive staff workshop, again with our translator, Eliso,
present. The staff gave us some fantastic feedback, and we were
again impressed by what they had observed in the sessions – they
seemed to be noticing everything that I hoped they would notice,
which is very encouraging!
The positive Friday feeling continued as we
went to see not one, but two performances by different orchestras
after school. The first was by the Para Orchestra, a group which
rehearses twice a week at the Parents Bridge day centre where
Isabel and I have been working. The orchestra comprises of a group
of service users and two members of staff – Giorgi as conductor,
and Aliona on piano. The service users play different parts on a
variety of percussion instruments, while Aliona (who also works at
the school, and is partaking in our training programme) plays a
piano accompaniment. Their repertoire includes Mozart's Turkish
Rondo, a Tango, and various Georgian pieces. The service users seem
to really relish playing in this group, and have been working hard
towards the performance. They played each of their pieces twice on
the steps of Tbilisi Concert Hall in glorious sunshine, and the
thrill of performing was evident on the faces of many of the
orchestra members. The Tango was a particular highlight, featuring
two very talented soloists from the orchestra – one singing, one
dancing.
From this performance, Isabel and I went on to
the Djansug Kakhidze Tbilisi Centre for Music and Culture, via a
café where I cursed myself for not learning the Georgian word for
'help' as I managed to get locked in the Ladies. Thankfully I was
released from my lavatorial prison fairly promptly, and we made it
to the venue on time for a performance of the Tbilisi Symphony
Orchestra. The building was stunning inside, and our seats in the
centre of the balcony were incredible given that they only cost us
the equivalent of about £2.70! The programme consisted of two
pieces by Shostakovich – Concerto for Violin and Symphony No. 5,
with Roman Simovic as the soloist. By an interesting coincidence,
he is currently the leader of the London Symphony Orchestra; Isabel
works for their outreach department back in London. Now, time for a
slightly shameful confession; in all my years as an orchestral
musician, I had never actually gone to see a professional orchestra
play before this evening. Why did no one ever tell me it
would feel so good to do so?! The power of the music was palpable,
tingling electricity in the air, and I left the hall on a total
high and with an appetite for more.
The rest of the weekend passed quickly.
Yesterday morning was our first group of this week, and Isabel and
I were pleased to see that the two staff members had taken on most
of our feedback from the previous week. This penultimate week is
unfortunately slightly disrupted due to both the school and centre
being closed for a national holiday today called Mtskhetoba – we
haven't really managed to get a straight answer from anyone about
what happens, but it seems to be some sort of festival where the
old capital of Georgia, Mtskheta, is celebrated. However, I am
confident that despite this break in the week, we will continue to
see progress in our work as Project Georgia 2014 approaches the
ending stages.
Until next week,
Jenny and Isabel
Related projects
Introductory training
2014

On-site skill-sharing: Public School No.198 and Parent's Bridge Centre (Tbilisi) 2014

Georgia

Adults
Children
Disability
Young people