Update from Ethiopia (Week 3)
Ethiopia
Adults
Dementia
Disability
Elderly
Mental health
Projects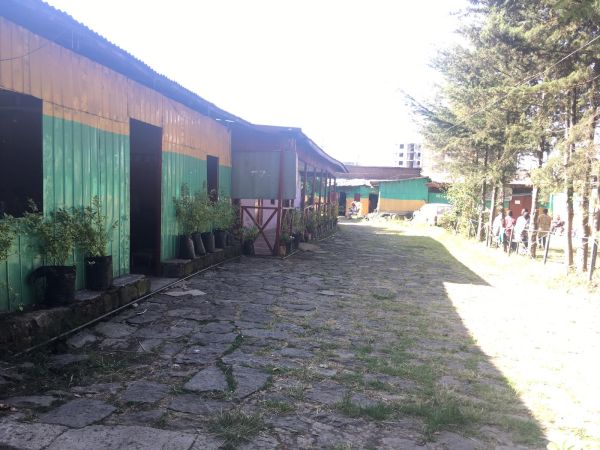 We are now into our third week of training in Ethiopia and we are thrilled with the progress that is being made so far. The staff who are being trained in each centre are impressing us more and more each time with their enthusiasm and commitment to the programme. We really could not have asked for more!
At ENAID, the association for children and adults with intellectual disabilities, we are training four staff members on how to use music in small groups to encourage communication and motor skills. At the mental health rehabilitation centre in Gerfersa we are also training four staff but to use music one to one with their residents who have chronic mental health conditions. Finally, at the hospice we are running a group session with their day care patients every Thursday.
These training sessions involve various musical activities depending on the needs of the group or service member. Often the sessions are patient lead depending on their mood or how they're feeling on that day. One important thing is that the staff are learning how to respond to a patient when they play in a certain way, and how to listen to them and communicate with them through music.
Another activity we might lead in a group session is taking in turns to play a musical instrument going around in a circle. This can be a very relaxing activity and really focuses on the listening skill.
The staff members are currently observing the sessions and making notes about what happens in the session. This is helping them to gain the confidence and skills to eventually lead sessions.
Each setting and sessions are very different, and we face new challenges in each. However, the positive energy and supportive environments make the work feel extremely worthwhile and we are confident that the project will be a great success!
In our free time, we are learning Amharic (the national language) and trying to explore different areas of the extremely large city! There is a lot of amazing food and great music and our Local Partners have been wonderful in suggesting activities for us to do, such as visiting the local museums and possibly taking a hike in the mountains.
We look forward to updating you in the coming weeks with more news of how the project is progressing as the trainees take on more responsibility and start to lead the sessions.
Dahna hunu (Goodbye),
Lily and Hannah
Related projects
Introductory training
2018

On-site skill-sharing: Hospice Ethiopia, FENAID and Gefersa Mental Health Rehabilitation Centre (Addis Ababa) 2018

Ethiopia

Disability
Adults
Mental health
Elderly