We have a new Field Project starting in Greenwich!
United Kingdom
Disability
Children
Projects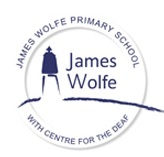 We are delighted to announce that we have started a new UK music skill-sharing project this week, in partnership with Oxleas NHS Foundation Trust. This is the second music skill-sharing project we have delivered together.
Ruth Kumar & Leana Crookes are the Music Therapists delivering the project in the early years department at James Wolfe School in Greenwich.
More news to follow in the coming weeks!
Related projects
Introductory training
2017

On-site skill-sharing: James Wolfe School (London) 2017

United Kingdom