Week Two at Moss Park
United Kingdom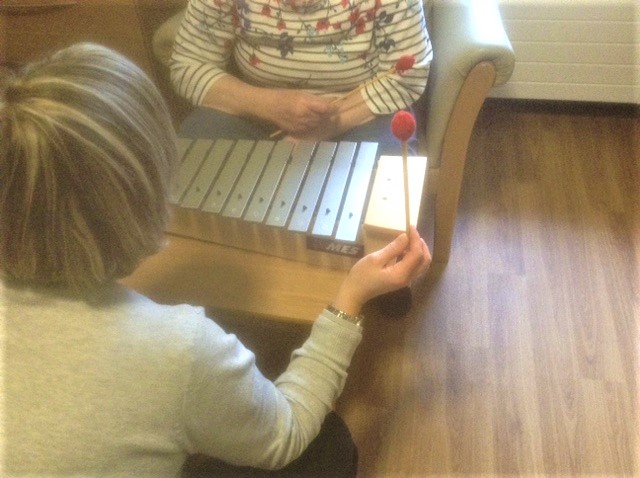 Music Therapist Clare Reynolds is leading our second training project at Moss Park Car Home in the Scottish Highlands. You can read press about the project here and here. In her first blog, she reflects on the first two weeks of the project so far:
So, three years after my initial training project, I am delighted to be back in Moss Park – this time to work with Debbie and Fiona. We are focusing on individual work and have already shared two observation sessions each (one of which is pictured).
Both Debbie and Fiona are very positive about the potential of this work, and are brilliant to work with. We are working with two very special and interesting residents and I am looking forward to handing over musical direction to the staff in the next couple of weeks.
As well as training two new members of staff, I am also catching up with Kim every other week, who took part in the training project three years ago. She has continued to use music wherever and whenever possible within her nursing work, and this project allows me the opportunity to observe her work too.
Related projects
Introductory training
2020

On-site skill-sharing: Moss Park (Fort William) 2020

United Kingdom