Where We're Coming From
Georgia
Children
Young people
Disability
Projects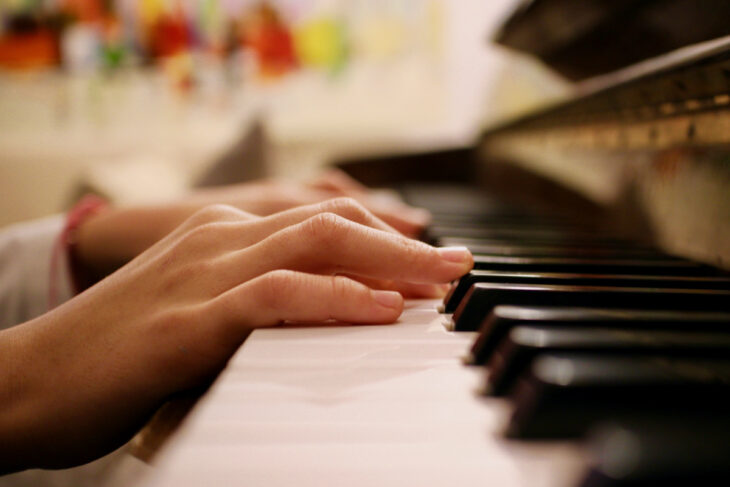 I ask a friend who writes a blog for some advice. He
smiles ruefully. 'Don't spend too long on it,' he says.
On the plane, I try to think of reasons for writing about this time in Georgia. I often write things down as a way of making sense of them, but I don't usually share them like this.
In my hand luggage there's a book by Scottish writer Andrew Greig, called At the Loch of the Green Corrie, lent to me when I asked for a book that might change my life. Thousands of feet in the air and wanting to feel connected to home, I take it from my bag and start to read. 'Were it merely a matter of digging,' it begins, 'I would not ask you whose days on earth are numbered as mine, to come along as audience, witnesses, companions of the heart.'
I don't want to report the facts so much, digging over the ground of our experiences. It's more that I want to feel connected to home, and to try to understand the connection I feel to Georgia.
We've come, Alastair and I, as two music therapists. We hope to share our skills with staff at a residential school for children with a range of emotional and learning difficulties. We bring training and experience, and assumptions, some of which we share with the music therapy community we're a part of in Scotland. We also come as people drawn to Georgian culture – its foreignness, its hospitality and its music.
And now, after all the planning and fundraising, the Skype
conversations and collecting of instruments, here we are:
foreigners.
There's something unnatural about being lifted up in one city and dropped down into the middle of another, the sudden rush of tree-lined streets, a group of young people laughing together at the side of the road, heart-in-mouth driving, and glamorous women glimpsed in the back seats of battered old jalopy cars.
We're met at the airport by two men from CHCA, one of whom I met on a previous trip. I don't recognise him at first, so he reminds me.
'Koda, Koda,' he says. 'Musika.'
I wish I could say more to him.
The second man is a giant, his hands the size of small hens. He holds the door while I climb into the car's back seat, then somehow squashes himself into the front. We can't
speak to them nor they to us, but somehow in amongst the
awkwardness of that there is a warmth. They point out the
sights and shake their heads at other people's driving.
The air is warm and sweet through the open window.
They take us to the flat of Thea and Irakli, and show us around. There's a hot water shower, gas hob, and internet. Tired and rattled from the journey I go to bed scared of everything, and almost wishing I hadn't come.
In the morning Irakli's mum, Luara, takes us to the
nearest suburban hub by mashrutka taxi so that we can get cash and
buy food. We sit in a cafe, the three of us, eating
khachapuri, drinking Turkish coffees, and passing the
Georgian-English phrasebook around so we can talk to each other.
'The Book of Common Prayer,' Alastair mutters.
The man at the next table asks about us. When we tell him we're from Scotland, he points at Alastair and mimes the wearing of a kilt.
'Yes,' we say. 'Yes yes.'
Luara takes us to the bazaar, where we buy bunches of grapes, strong salt cheese, a plug adaptor and five big pomegranates. Over and again, she explains our confusion to people who ask us things.
'They do not speak Georgian,' she says. 'They are not from
here.'
When we cross the busy road she puts her arm in mine as if I was her daughter, or her sister.
In the afternoon we are delivered to Darina, English teacher,
and the only English speaking person at Public School No. 200.
This is the place where we will work for the next three
weeks, a collection of imposing concrete buildings behind a high
fence.
We meet the school's Director, Marina, and are taken to a plush, empty hall. Women drift in, a mixture of teachers and carers interested in taking part in the music project, ten in
all. With Darina translating, we start to talk about the
project. The Director wants to know practical details about
times of sessions, numbers of children, and what kind of training
it is. We want to spend some time observing what happens at
the school before we fix the details. There's some
confusion and, because we don't know enough Georgian, a time
delay as we wait for the translation to come. For a while it
feels like the meeting is going away from us. The women shift
in their seats and whisper.
We ask their names and what has brought them here. One woman says she loves to sing and dance. Another says she knows that music will give her an alternative way to communicate with children. Autism is mentioned. One of the teachers says there are a number of children at the school who don't speak at all; she asks if music might help them.
Alastair suggests we do something musical. We close the doors and windows, move some furniture, turn off mobile phones and stand in a circle. We do some physical warm-ups, some humming, and then sing our names. I feel nervous. The women catch each other's eyes, laughing, but the singing gains strength and richness as we go on.
Afterwards, we ask Darina about singing in Georgia. I
have this notion that everyone here sings. She says
that's right, people sing at parties and dinners, but
they don't usually sing at work with their colleagues.
Back in Scotland, I went to some Georgian song workshops and learned some healing songs. These are polyphonic songs, lullabies, traditionally sung by women. In the villages,
women would have gathered around the bed of a sick child to sing,
soothing the evil spirits that had taken hold, until they loosened
their grip and moved on. I imagine these women gathering
silently at night, crossing fields, skirts rustling, and then the
woven music – strong, bright threads of sound. I think
about how it would feel to be surrounded by this music, held by it
and carried.
These women at the school are the descendants of those. I wonder whether this idea of healing music still lives in the culture and how we could draw it out. It's different from music therapy practice in the UK, which tends to emphasise active participation in music. We don't tend to talk so much about the possibility of being healed by sound itself. I
wonder how we will go about making a connection between these two different ideas of what music might be for.
'Our roots are in the invisible,' says Andrew Greig. I read that on the plane too and, crossing the air between two places, it made sense. I am foreign here and can't yet make myself understood in words, but there is this connection.
Some people say music is a universal language. I'm not sure about that.
An ocean drum donated to us got punctured during the flight. Alastair has the idea of taking it to one of the garages along the main road. He plans to ask them to fix it using one of those rubber patches they have for repairing tyres. I ask him how he'll explain that in Georgian. He says he will speak in the Universal Language of Men. I'm not sure
about that either!
Related projects
On-site skill-sharing: Public School No.200 (Tbilisi) 2011

Georgia

Children
Disability
Young people