5th Annual Music Therapy Conference in Brasov, Romania
Romania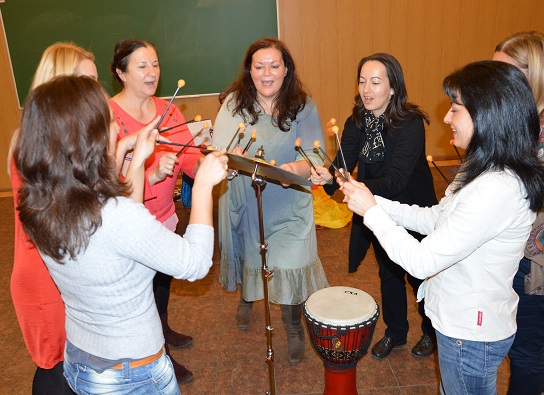 Dates for the 5th Annual Music Therapy Conference in Brasov are confirmed and we are extremely excited! The University of Transylvania will be hosting again the conference and it will take place on 15-17 November 2019. The event will be focused around "The Power of Music and Words".
Last year, the conference was very fascinating in the ways the breadth and quality of today's music therapy practice was explored and demonstarted: 29 presentations and workshops were scheduled across the conference. Over 60 delegates attended, some of whom had travelled far and wide to attend. For more information about last years's conference and highlights for some of our Local Partners take a look at this summary.
We hope this will inspire you to attend and to start thinking about what you might share from your work with music in a presentation or workshop. We hope, with the help of you, to mark the 5th anniversary of this annual event the strongest conference yet!
Aici puteți citi articolul despre conferința de anul trecut, care a inclus impresiile partenerilor noștri locali.
Related projects
Capacity strengthening
2019

Conference participation: Brasov 2019

Romania

Adults
Children
Dementia
Disability
Elderly
Mental health
Young people