A lovely donation from Caroline Swinburne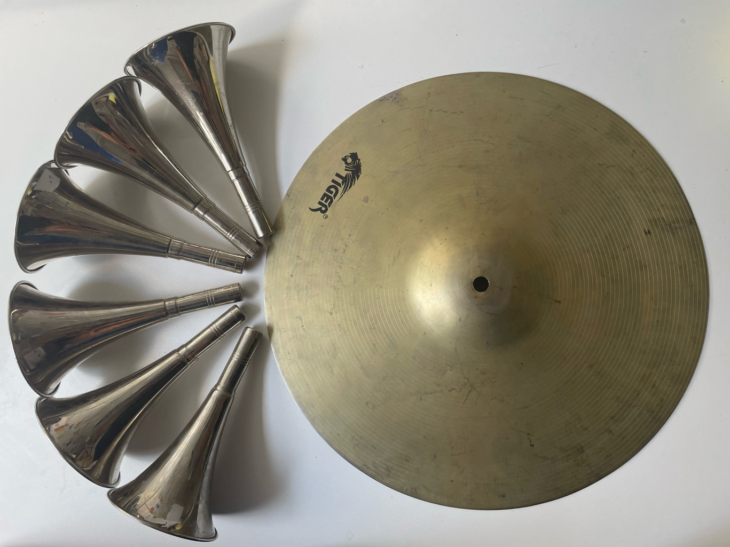 Our team would like to say a huge thank you to Caroline Swinburne, a Music Therapist, who has kindly donated some instruments. Caroline provided us with a tiger cymbal and some reed horns shown above.
The instruments will help us reach our aim of making the unique and life-enhancing benefits of music available to as many vulnerable, marginalised people as possible.
Have you ever thought of how you might be able to help us? Find out how you can fundraise for us in our community fundraising handbook.
Similarly, if you or anyone you know has any instruments that you are no longer using, we would love them here at Music as Therapy International! Email us at info@musicastherapy.org to get in touch.