An update from the online training for our Georgian Partners
Georgia
Children
Disability
Young people
Projects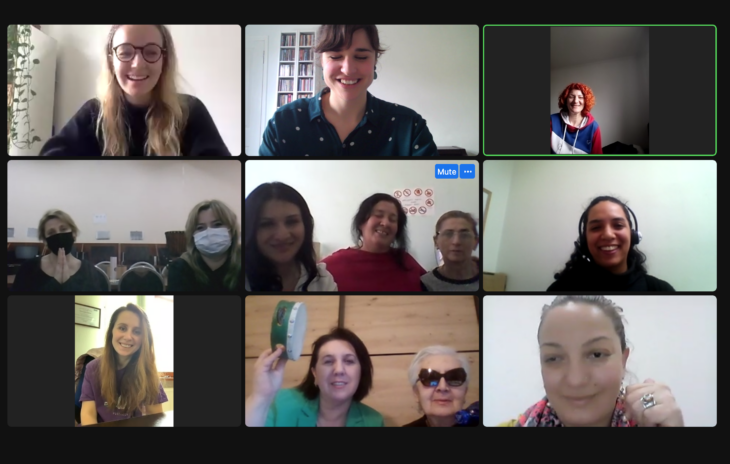 Two weeks ago, nine of our Local Partners in Georgia participated in an online training delivered by Emma Kenrick from Chiltern Music Therapy. The training was about running music sessions online and was received with much gratitude and enthusiasm from our Local Partners.
Music therapist and Advisory Panel member Isabel Beford, was a part of the online session to help facilitate and support Emma and our Partners; and this is what Isabel had to say about the training:
It was wonderful to have the opportunity to join our Georgian partners for the recent training session on Digital Music Therapy, led by Emma Kenrick from Chiltern Music Therapy and translated by Eliso Gvasalia. Staff from Music as Therapy International's partner settings in Tbilisi were brought together via Zoom for the three-hour training session.

The session covered a number of topics, including keeping clients safe in online sessions, equipment and resources for digital music therapy and adapting session content for different clients and settings. There was lively and engaged discussion around each of these areas of consideration and staff also shared examples from their own practice. It was fantastic to hear about some of the online work and activities our partners have been developing in response to the Covid-19 pandemic.

It's brilliant to know that the interactive music-making approach is still thriving in our partner settings in Georgia and continuing to develop in response to local and international change and challenges. This is testament to the incredible commitment, passion and skills of the staff in these settings and their belief in the benefits of music for the children and young people they support. We look forward to hearing more about their continuing work.
We also invited our Partners to complete a survey after the training so we could collect their feedback and hear more about their experience with the online session. Our Partners told us that they enjoyed themselves during the training, particularly when participating in the live demonstrations and the practical musical activities. Our Partners' feedback also revealed that after the training, they felt more confident to run music sessions online and they think that what they have learnt will become part of their activities at their care settings.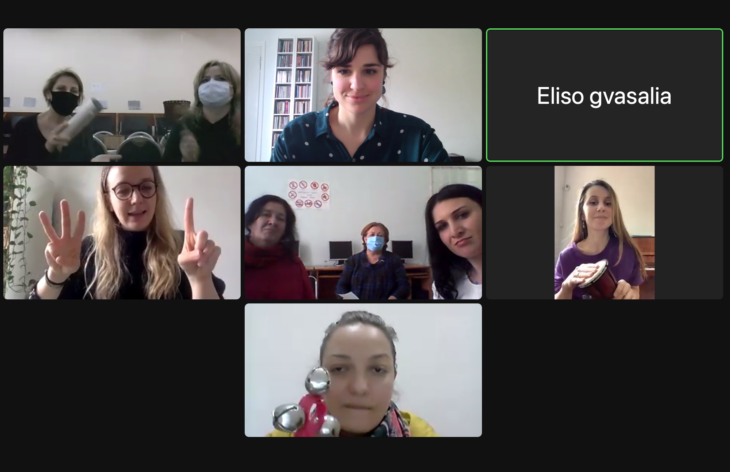 We are extremely proud of our Partners' commitment to using music and we are pleased to have been able to support their music practice. A huge thank you to: Emma from Chiltern Music Therapy for delivering such a successful online training; Isabel Bedford for the facilitation; and Eliso Gvasalia for doing amazing translations during the training!
Related projects
Capacity strengthening
2022

Online training: Chiltern Music Therapy (Georgia) 2022

Georgia

Children
Disability
Young people