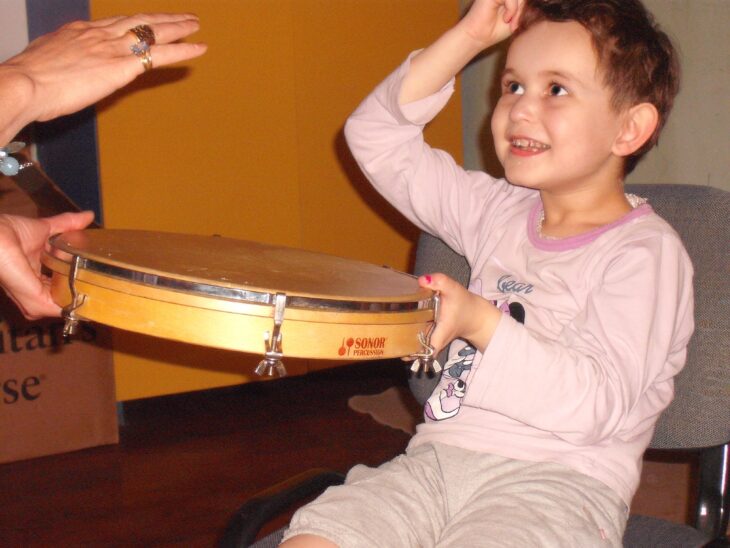 It is a huge support for us when you come and visit. Considering the fact that awareness of music therapy is quite low in this country, outside support is so important.
We first worked in Georgia in 2011, starting with a focus in special education and then extending the availability of therapeutic music-making for adults with learning disabilities and children with additional needs in the wider community.
Our Local Partners in Tbilisi have worked hard to integrate a therapeutic use of music into their work and the country's first dedicated Music Therapy Centre was opened in 2017. Local recognition of the value of music therapy is growing, although opportunities to access training remain limited. We actively seek to support our pioneering Local Partners keep music available to children and adults with disabilities, to champion the ways they are developing the Georgian practice of music therapy, and to provide training where our skills strengthen what is available locally.
Featured projects
Capacity strengthening
2019

Conference Participation: Music Therapy Centre (Tbilisi) 2019

Children
Adults
Disability
Young people

Capacity strengthening
2016

Training for trainers: Tbilisi 2016

Adults
Children
Disability
Young people

On-site skill-sharing: Public School No.200 (Tbilisi) 2011

Children
Disability
Young people