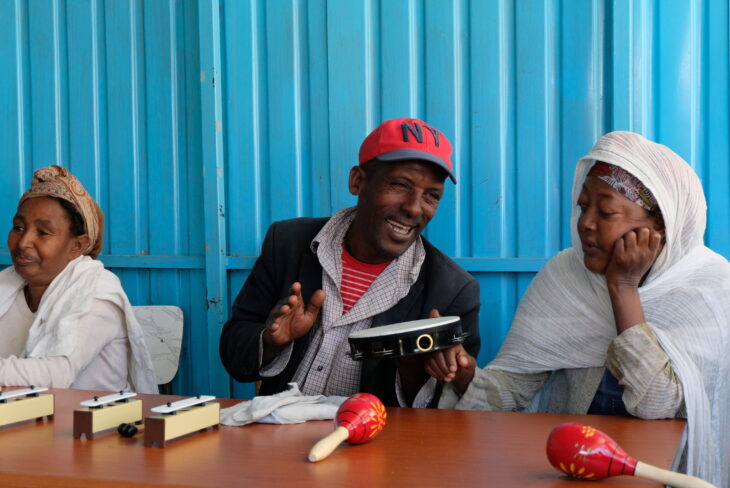 100% Overwhelmed by the results of your hard work in realizing the first ever music health project in Ethiopia.
Our first project in Ethiopia was delivered in 2018. Our work is geographically limited to in and around the capital, Addis Ababa, and extends into wide ranging groups of vulnerable people across the lifespan.
Despite developments being made within healthcare in the country, the care system still lacks facilities and trained professionals, especially in therapeutic fields. As comparable training is not available locally, our focus in Ethiopia is to respond to requests for introductory training in the therapeutic use of music and to support those who participate in our projects to embed music into their care practice.
Featured projects
Follow-up visit: Hospice Ethiopia, FENAID and Gefersa Mental Health Rehabilitation Centre (Addis Ababa) 2019

Disability
Adults
Elderly
Mental health

Introductory training
2018

On-site skill-sharing: Hospice Ethiopia, FENAID and Gefersa Mental Health Rehabilitation Centre (Addis Ababa) 2018

Disability
Adults
Mental health
Elderly