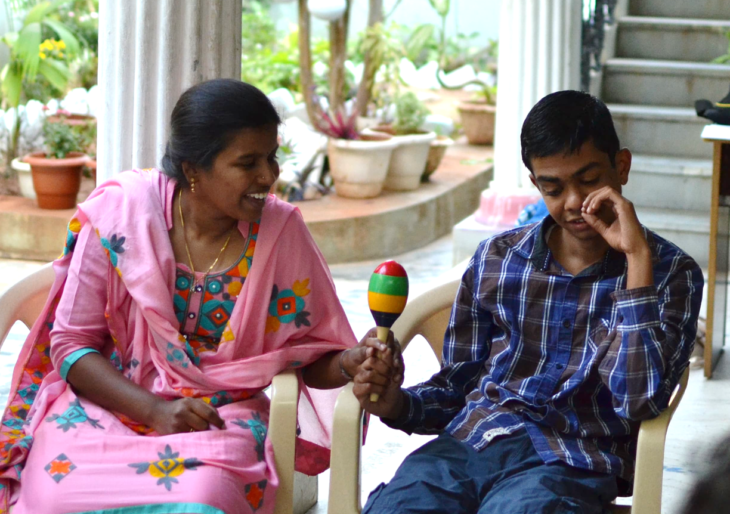 Thank you for your support, the continued guidance we need, and supervision on music sessions.
Our activities in India began in 2015, in Hyderabad, where our initial area of focus was to support the care and education of children and adults with learning disabilities and autism. More recently we having been considering the ways music might help local carers for people living with dementia.
Unlike many of the countries where we work, music therapy training courses do exist in India, but they are not widely accessible. This does, however, give us the opportunity to work with local music therapists which is invaluable given the cultural diversity, complexity of musical traditions and number of different languages across the country. We continue to respond to requests for introductory training when it is not possible for a local music therapist to do so and to support our Local Partners keep music embedded into their work.
Featured projects
Introductory training
2015

On-site skill-sharing: Patashala Primary School and Arms Centre (Hyderabad) 2015

Children
Disability
Young people

Capacity strengthening
2019

Training for trainers: The ARMS Centre (Hyderabad) 2019

Support visit: The ARMS Centre (Hyderabad) 2018

Children
Disability
Young people