Occupied Palestinian Territories
Since 2009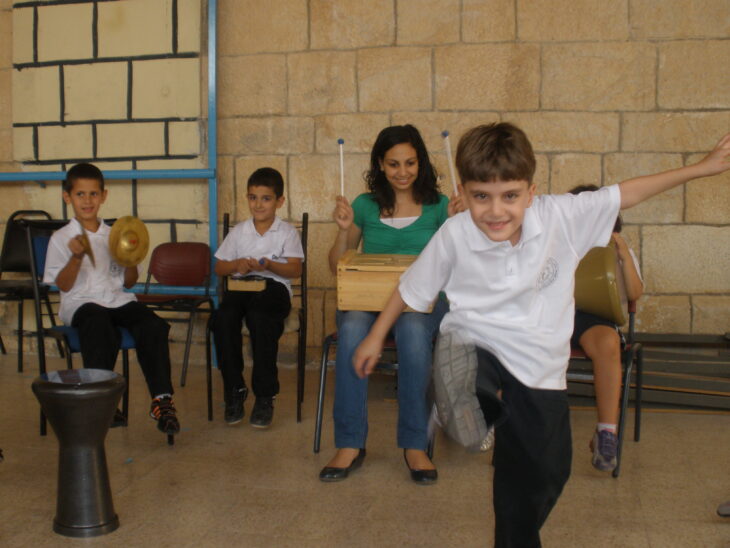 Music therapy is one of the most effective tools to help us deal with the trauma to which children are subjected.
We began working in the Occupied Palestinian Territories in 2009. The ongoing geo-political context of the region has a profound effect on the people living there and there is significant local interest in the role music can play to support the resultant needs among children.
Due to restrictions on freedom of movement within the region, wherever possible we work with local practitioners and organisations to introduce music for those who are hardest to reach.  We have used our Distance Learning Model as an effective training tool for many years, alongside continuing to support our Local Partners' ongoing use of music within schools and other settings providing opportunities for children and young people in the region.
Featured projects
Introductory training
2019

On-site skill-sharing: ELCJHLS (Beit Sahour, Bethlehem and Ramallah) 2019

Introductory training
2016

Distance learning programme: OPT 2016

Children
Disability
Mental health
Young people

Introductory training
2018

Distance learning programme: OPT 2018

Children
Disability
Mental health