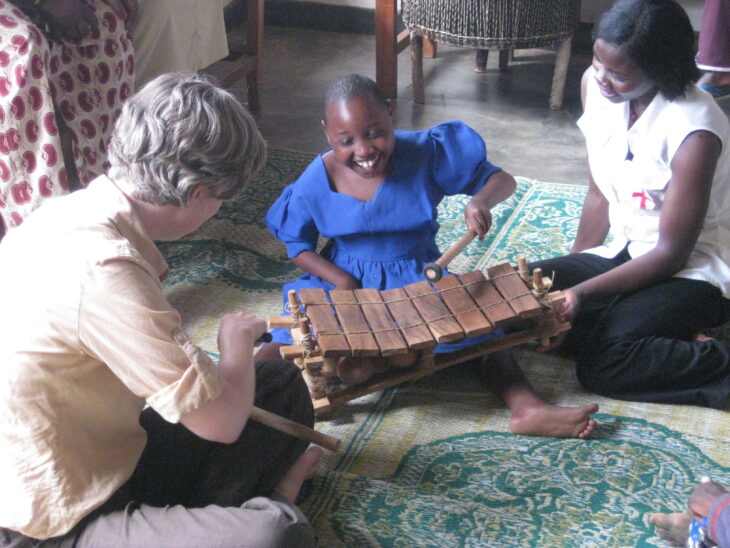 I use music to help children with disability because some of them are ashamed to join others, they are frightened, they can't talk. I will use it to help them feel free in society.
We began working in Rwanda in 2010, where our focus has always been on vulnerable children and young people, including those with disabilities.
Through a range of activities tailored to local requests, we have helped our Local Partners introduce new opportunities for meaningful music in a number of care settings around the country. More recently, one group of Local Partners have worked with us to establish themselves as trainers, sharing their music skills with a broad network of local care practitioners to extend access to the benefits of music more widely.
Featured projects
Capacity strengthening
2020

Locally-led training: Muhanga 2020

Children
Disability
Young people

Introductory training
2017

On-site skill-sharing: Kigarama Community Hub (Kigali) 2017

Support visit: Gisenyi 2016

Disability
Children
Young people