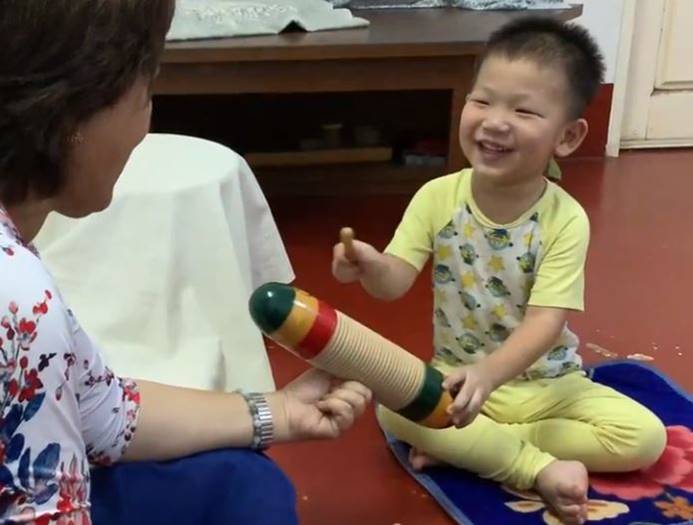 I like the fact that music therapy helps children express their emotional feelings using music.
We have been involved in Myanmar since 2012, when we were approached to support local Montessori teachers integrate music into their work with children with additional needs.
Initially our work in Myanmar was limited to providing consultancy on a project delivered by an independent music therapist in the country. Since then, local interest in the ways music can help meet the social and developmental needs of children led us to extend our involvement. We are working to establish our Distance Learning Model as a way to provide introductory training and to explore ways we might support our Local Partners to integrate their use of music into the opportunities available to children with disabilities in Yangon.