Completion of the Blended Learning Programme Evaluations
Occupied Palestinian Territories
Children
Disability
Young people
Mental health
Projects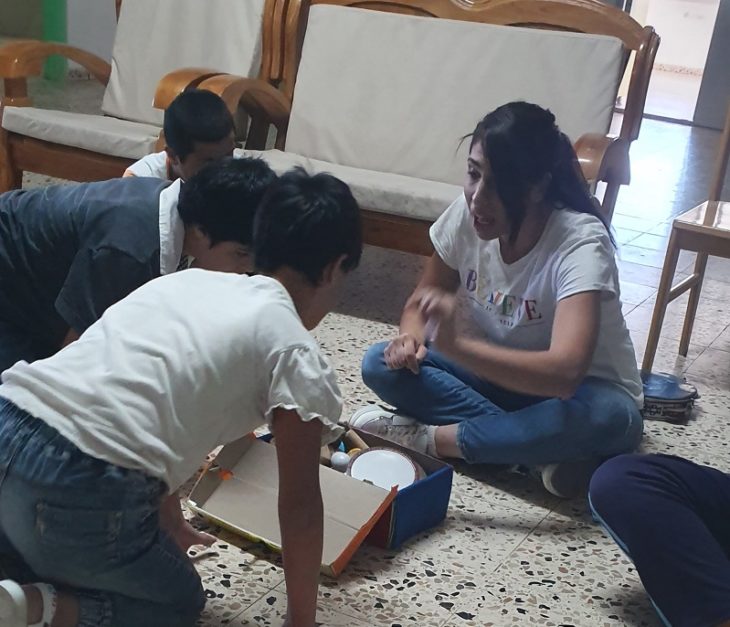 Two years ago, we felt the need to assess the quality of the Blended Learning Programme and decided the best way is by evaluating the immediate impact of the course for the practitioners and the children with whom they work. Music therapist Saphia undertook the first stage of the evaluation last year and also carried out the second and last stage last month in which she interviewed graduates of the course from the years of 2016-19. Saphia gave a short account of how her time doing the evaluations went this year:
"I was keen to re-interview participants from part 1 of the evaluation to see what if anything had changed since we last met, and I was keen to meet the recent graduates of the Blended Learning Programme. I was fortunate enough to observe 5 wonderful music sessions whilst I was there, some were traditional Music as Therapy sessions and others were music sessions that incorporated Music as Therapy theory and knowledge. I cannot wait to analyse my data and share the results with Music as Therapy International!"
Based on our evaluations of the course, we decided to offer additional training to our graduates in 2020 and start the next Blended Learning Programme in 2021. Thank you to Saphia for helping conduct the evaluations! And a huge thank you to Musicians without Borders, especially Fabienne and Ahmad, who help to make the course possible and helped the evaluations to happen!
Related projects
Distance learning programme evaluation 2019

Occupied Palestinian Territories

Disability
Children
Mental health

Distance learning programme evaluation 2018

Occupied Palestinian Territories

Children
Mental health
Disability