Family Days in Rwanda
Rwanda
Children
Disability
Young people
Projects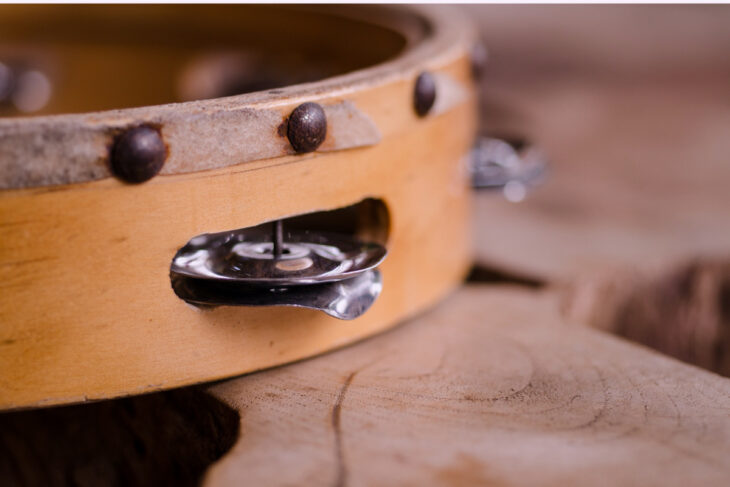 Disability in Rwanda is still very misunderstood. There is a huge amount of stigma and shame attached to having a disabled child and it is common for families to be ostracised by the community or even abused. There is a deep seated belief that a family with a disabled child must have sinned in some way, and as a result, some families still feel they have no option but to hide their child away from society by keeping them under lock and key.
The Ngwino Nawe centre encourages families to come together and 'Family Days' are organised to provide a safe space for families to share experiences and talk freely about the challenges they face. It is a place where attitudes are slowly changing and the families who gather here feel a sense of belonging.
Prior to our visit, we asked that a 'Family Day' be organised so that we could input and explain how music as therapy can be used to improve the quality of lives of children with disabilities or special needs. It would be an opportunity for our Local Partners to showcase their work and share the benefits they had observed in running regular sessions with the children in their care. We also decided to show extracts from a training DVD which had been produced using footage from previous skill-sharing projects in Rwanda and had been translated into French with Kinyarwanda subtitles. In addition, we invited Bethan Shrubsole, a UK Music Therapist and Director of 'Music for Peaceful Minds' currently running creative arts programmes in
Uganda and her Local Partner Vincent, to share their experiences.
We had no idea how the Family Days would be received. We were unsure how many parents would attend, and, even if they did, whether they would understand this alien concept of using music to help connect and develop a relationship with a child, highlighting the abilities of that child rather than focusing on the disability. We were amazed by the reception we received…
The Family Day at Nkanka
In total 103 parents attended the first
Family Day at Nkanka! Our Local Partners had arranged for the day
to be help at a nearby Hospital as it was the only place large
enough to accommodate so many. Nkanka is remote and the
majority of parents had walked, some for 2 hours, to be at the
Hospital for 8.30am. The day was introduced by Peter, the Local
Manager from Rwanda Aid, followed by myself and then Nicky and
Caroline showed extracts from the DVD encompassing the key
principles of using music as therapy, interspersed with practical
activities to further illustrate points. Our Local Partner from
Nkanka described the benefits and developments he'd observed
whilst running the music session at the centre with the children.
Bethan and Vincent gave moving accounts of their work in
Uganda and explained how they'd used music and art to help build
bridges in communities between children and their
parents. Finally, there was a question & answer session
for parents and they spoke clearly about their difficulties with
affecting dignity and were keen to gain support and develop ways of
helping their children. One Parent asked…"How can you help
those children who have no movement and are kept at home? They
can't get to school, Or what about autistic children, what can
you do to help these children?" Another added…"I have a 12
year old child whose disabled and he cant come to school at the
centre. Can you come to my village instead and help?" It became
really evident that the need for outreach work was a priority for
parents with children who could not access services at the centre.
It was hard, as we weren't able to offer any concrete solutions
there and then. However, we made sure each parent was acknowledged and listened too and that in itself, although small for us seemed to be hugely appreciated by them. Overall, the day felt like a
positive step towards developing communication and building links
between the centre, the parents, Rwanda Aid and Music
as Therapy International .
The Family Day at Ngwino Nawe
The Family Day at Ngwino Nawe was attended by 50 parents, as well as the president of the Tubakunde network (Rwanda's disability network) the Sector Head of Education, a as well as Bethan and Vincent and the MasT team. Parents were invited by the Centre Manager to share their experiences and again we heard the heartbreaking reality faced by parents of disabled children.
I have four disabled children. I am so grateful to the Ngwino Nawe Village for helping me to care for them. Before their help, my neighbours told me my children were a result of my sin and they accused me of giving them poison. No-body would talk to me. I didn't know what to do.
It was very moving listening to the parents share their experiences.
There was a real sense of courage as each parent opened but the
years of shame they felt was palpable.
The parents were then shown excerpts from the DVD, although unfortunately, the electricity failed two thirds of the way through the presentation. However, the Local Partner at Ngwino Nawe ran a live music session with some of the children so that the parents had an opportunity to observe therapeutic music making in action. The parents thoroughly enjoyed watching the group and smiled and laughed as they observed their children having so much fun. Many were amazed at what the children were able to do & thus
they were able to gain more insight into how music was being used
to help their children develop their creativity, self -expression,
motor skills and concentration. In summary, both Family Days
provided a much needed opportunity for parents to come together,
share their challenges – not only with each other but also with
local and national representatives for education and disability.
They were able to see how music as therapy was
able to play a part in their children's development and it
genuinely felt like the parents left with a little more hope for
the future of their children.
Jane
Related projects
Support visit: The Alivera Centre and Urugwiro Centre (Cyangugu) 2013

Rwanda

Children
Disability
Young people