Home carers can still sign up for Music Helps!
India, United Kingdom
Adults
Dementia
Elderly
Projects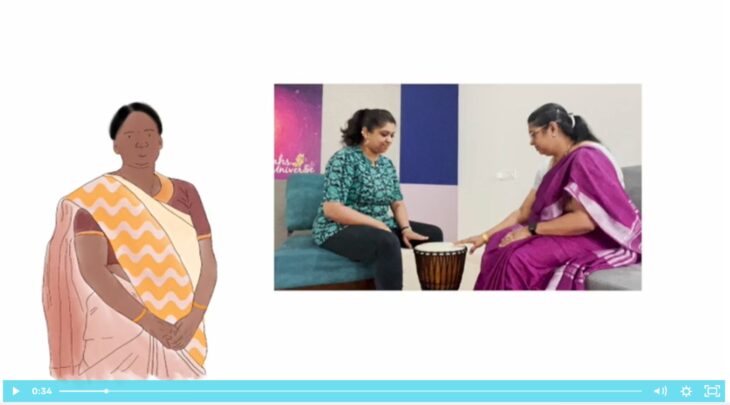 You may have already heard about Music Helps, our free online training tool for caregivers who care for people living with dementia. The course has been designed to inspire and equip caregivers to embed music as a foundational part of dementia care. You can read more about what the course comprises here.
"Very nice course I gain some knowledge from this course regards dementia and also small videos are very clear to understand the session."

Music Helps participant's feedback
We are still looking for home carers to participate in Music Helps so we can test its relevance more widely.
If you are caring for a relative at home, who is of Indian heritage and living with dementia, you can enrol for free onto:
For more information or if you need help accessing the course, please get in touch.
Related projects
Introductory training
2021

Online training: Music Helps (Hyderabad) 2021

India

Dementia
Elderly
Unpaid carers