Music Helps Opportunity for Home Carers of Indian Heritage
India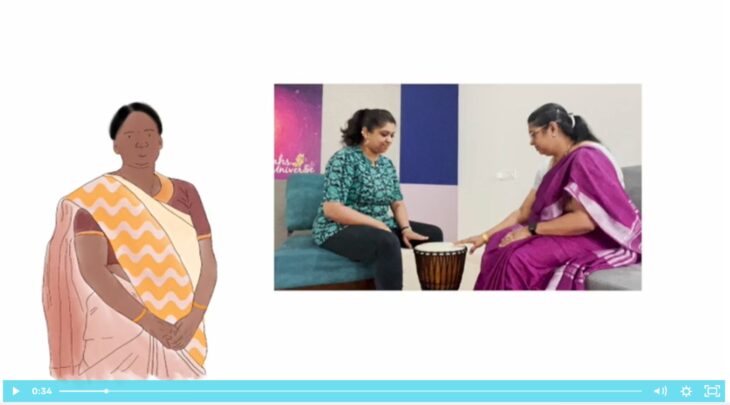 Music Helps is a free interactive 4-hour course currently available in Hindi, Telugu and English.  Initially created for caregivers in India, it has been designed to inspire and equip caregivers to use music as a tool to facilitate interaction with people living with dementia within daily care. 
The course comprises five chapters of guidance, videos, exercises, and resources to help caregivers understand the role music can play in the care of people living with dementia. Each chapter has a specific focus and can be completed at participants' own pace.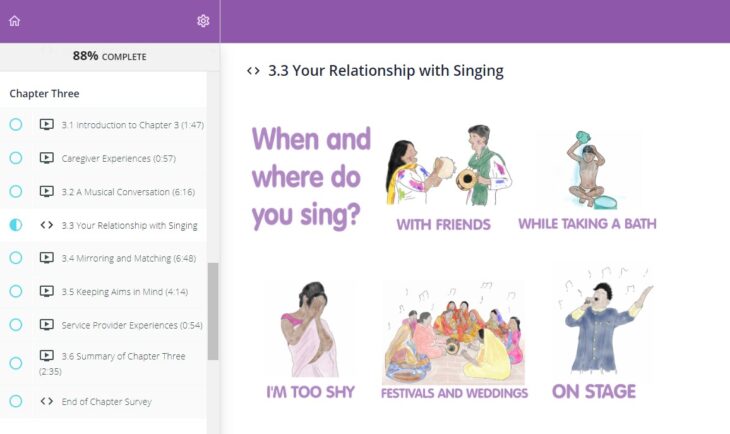 Chapter 1 explores personal relationships to music. Chapter 2 looks at dementia more closely: What is it like to live with dementia and what are the challenges when providing care? Chapters 3 and 4 introduce basic principles and techniques drawn from music therapy and how caregivers can use these, even if they do not consider themselves to be musicians. The final chapter guides the participant to put their learning into practice, including how music might be used to support someone at the end of their life, and looks at how caregivers themselves can draw on music for their own well-being. A certificate of completion is awarded once participants have worked their way through all the chapters.
The course was received with great enthusiasm by the participants to date and there has been a massive injection of music in the care they provide. Initial feedback from participants has already confirmed our hopes that this is a training tool worthy of developing further: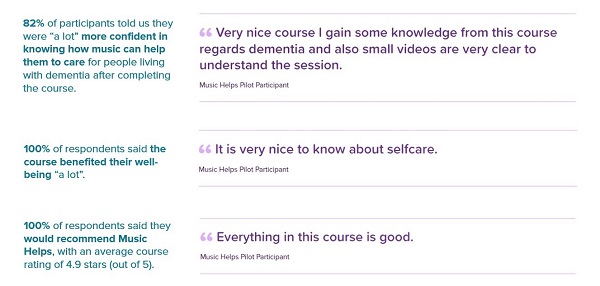 To date, our pilot participants have all been employed in a care setting, but many people living with dementia are cared for by their families. We would now like to find home carers to participate in the course to test its relevance more widely. This could be a family in India, or of Indian heritage and living in the UK.
If you are caring for a relative at home, who is of Indian heritage and living with dementia, you can sign up for free to one of the following options:
For more information or if you need help accessing the course, please get in touch.
Related projects
Introductory training
2021

Online training: Music Helps (Hyderabad) 2021

India

Dementia
Elderly
Unpaid carers