Initial Visit at Invernevis House
United Kingdom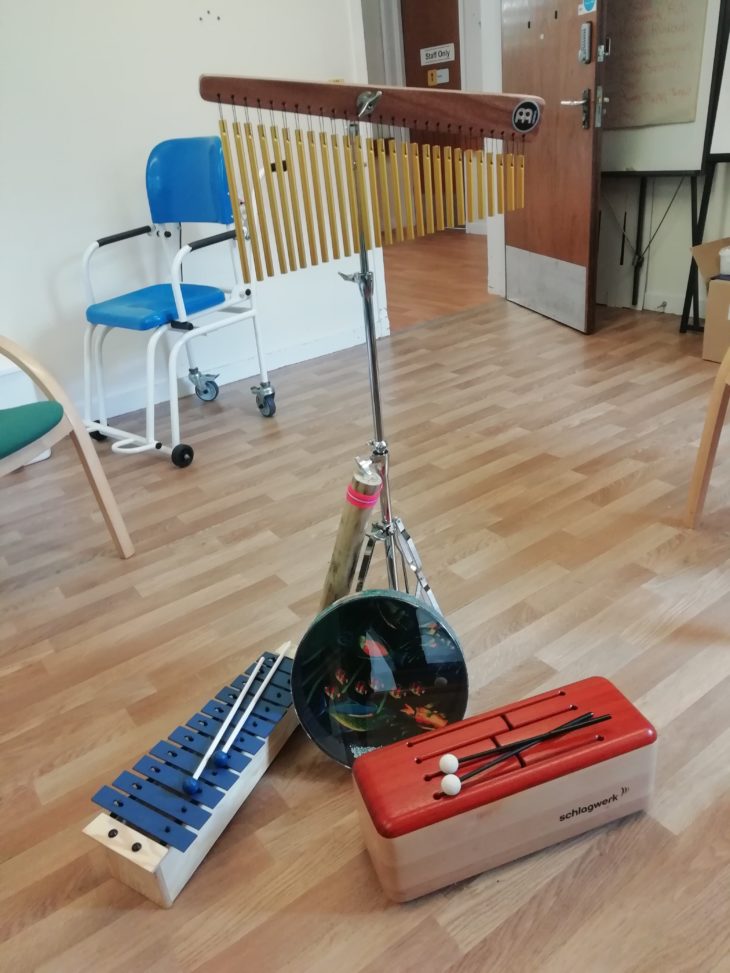 Clare Reynolds shares her experience of the initial visit at Invernevis House in her first project blog:
So, day one (the intial visit) of our Invernevis Music as Therapy project. A little confusion to begin with but when has there ever been a project without a little confusion?
I have six fabulous folk to train and at least thirteen service users, split between residential and day care, to work with. There was a great energy and enthusiasm about the project and I am really looking forward to getting started properly next week.
I am excited by the new instruments which have arrived: an ocean drum, wind chimes, a metallophone, a rain maker – and the most beautiful talking drum I've ever seen or played! Of course we also had some fabulous Music as Therapy International egg shakers – thank you!
So, onwards and upwards to next week… Looking forward to it!
Related projects
Introductory training
2019

On-site skill-sharing: Invernevis House (Fort William) 2019

United Kingdom