Local Trainer Support in Rwanda
Rwanda
Children
Disability
Projects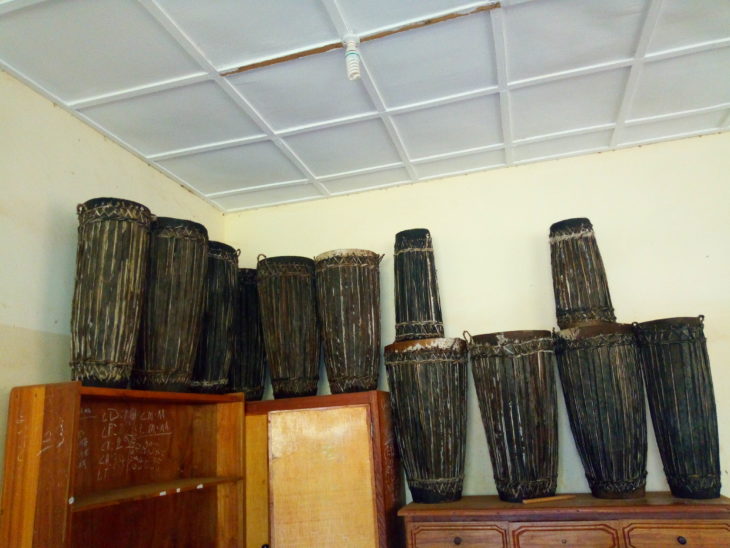 Our work in Rwanda started back in 2010, when our partner Audace was one of a number of local practitioners took part in our introductory training project. Since then, Audace continued to run music sessions with children with disabilities at the Urugwiro Centre (Nkanka) and now at the Rusizi Youth Centre. He is also among three practitioners who have built on their belief in the value of music to become trainers themselves.
Together with our partners Alphonsine and Fidele, Audace has played a key part in promoting the benefits of music to vulnerable children in Rwanda, through their locally-led training. Last year we were pleased to equip them with some additional musical instruments to ensure they had the resources they needed to keep doing this (as well as to continue their own music sessions). Audace knew that the young people he works with would particularly value some local instruments, which he sourced and commissioned. You can see in the photo on the left an Inanga (a traditional oval-shaped, wooden harp), an Umuduri (a stringed instrument played with a bow) and an Ikondera (a flute made from the stem of the intomvu plant), among other instruments and a large collection of locally-made drums.
We know these instruments will be put to good use – and played hard! – in Audace's work this year, which will include providing further support and training for other practitioners who want to explore or develop the ways they might use music with the children they care for. Our thanks to Rwanda Aid for helping to co-ordinate this piece of work and for their ongoing support.
Related projects
Capacity strengthening
2019

Locally-led training: Cyangugu 2019

Rwanda

Children
Disability
Young people