Local Training and Support Visit (Rwanda) – Week Two
Rwanda
Children
Disability
Projects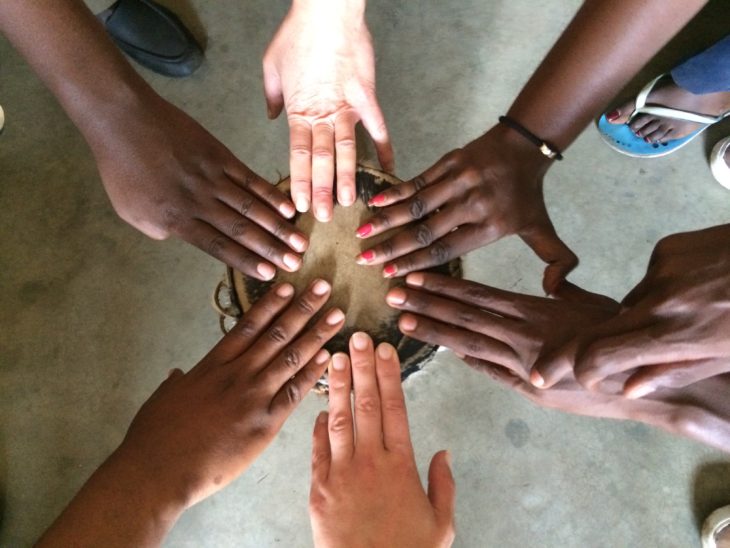 Our second week in Rwanda was split between preparation for a new up coming 6 week skill sharing project in Kigali and an existing project in Gisenyi, North West Rwanda. Lindsay and I gave ourselves all of Monday to catch up on some project admin from the week before and to properly get to know Kigali, the capital city, and orientate ourselves. Turns out its not the easiest of cities to navigate and maps aren't readily available. We gave it a go all the same; we walked to the city centre and tried out various forms of transport to get between places and back home later. We found out that we couldn't get the bus unless we had a special card that you top up – we thought we would save working out how to get one of those to another day though! We tried different eateries and did some shopping at the supermarket. Sounds like an easy enough day but we were exhausted by the end of it!
The next morning we met with Olivier, district manager of Hope and Homes for Children (HHC). We are working in partnership with HHC for the up coming introductory training project in Kigali. As part of the deinstitutionlisation of Rwanda, HHC have been working alongside the government to shift to a more family based care system. The setting up of numerous community centres is part of this shift. Music Therapist, Cerrita and assistant, Sam will be coming out to Rwanda in mid July to spend 6 weeks offering training to staff at the Kigarama community centre in Kigali. We spent the morning visiting the centre to find out more about the services that they offer. We were amazed to find that everyone employed there are committed volunteers from the local community. We met with 6 staff members who are interested in taking part in the skill sharing project and explained what it might entail and that the team who will be delivering their training will be arriving on 19th July to meet them. We also discussed whether there was scope for the training to reach other community hubs in another nearby district. This is something that will be explored further during the first week of their project.
We arrived in Gisenyi late on Tuesday night ready to visit the Ubumwe Community Centre first thing Wednesday morning to have a meeting with the director. Unfortunately, we only had two days to visit as the centre as it was a last minute add on to our trip. I last visited this project in 2015 with Music Therapist, Stephanie Jayne (we implemented their introductory training in 2014 and were offering further support). There had been a lot of changes since then to take in. Expectedly, these changes have had an impact on the music programme for number of reasons, change of staffing being the main one. I was surprised to hear that 4 key members of staff involved in the introductory training were no longer there and one was on maternity leave. Carer, Alexis and music teacher, David were however still running music sessions and had spent some time sharing the skills they gained from our training with new members of staff. Eric, new to the centre, had attended this training as well as watching our local training DVD (specifically made of people in Rwandan working with children with disabilities) and received a copy of the resource book. You could see from his sessions that we observed he had really taken on board some key things and was implementing them creatively. Based on the work we observed on Wednesday we ran a focused training workshop with 4 members of staff currently running sessions. The workshop aimed to build upon what they were already doing, answer any questions they had and workshop some new ideas for songs and activities – creating space for each child was a key theme of the workshop. The session lasted for about 2 hours and we intertwined practical activities with discussion.
Considering all of the changes that have taken place in the last 3 years I was pleased to see that music remained a key part of the daily activities especially at Jessies place, the adjoining centre specifically for children and adults with disabilities and complex needs.
Lindsay I travelled back to Kigali the next morning and went to see some traditional live African music and dancing (first evening we had actually gone out during our trip!) before I got my flight back to the UK later on that night.
All in all it was a really interesting, busy, productive and fruitful trip to Rwanda and I am delighted to be leaving the projects in the safe hands of Lindsay McHale. I couldn't asked for a better way to end my time working for this wonderful charity – this doesn't however mean and end to my involvement with the charity though. I will now join the Rwanda steering group and stay keenly abreast of the activities there, offering support and advice whenever needed – you never know this might not actually be my last trip to Rwanda!
Thanks for reading our blog updates if you have been and an even bigger thanks to those that support the work we do, it means a lot to me and to those that we have been working with.
Hannah x
Related projects
Support visit: Ubumwe Community Centre (Gisenyi) 2017

Rwanda

Children
Disability
Young people

Introductory training
2017

On-site skill-sharing: Kigarama Community Hub (Kigali) 2017

Rwanda