MacIntyre No Limits Introductory Training Project update: Initial Visit, and music sessions begin!
United Kingdom
Young people
Disability
Projects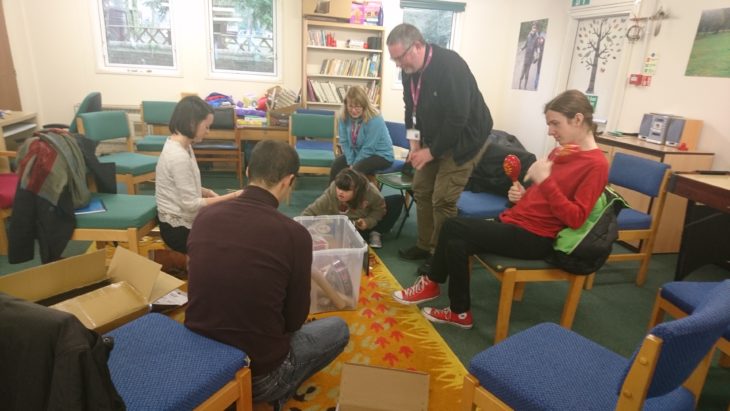 Last Monday, Music Therapist Susanna Bajali visited Dell Farm, where the first UK introductory training project of the year is currently taking place. Susanna and Alexia met some of the young people who are taking part in the projects, and some of the 8 staff who will be participating in the project (pictured).
It was a good opportunity to get to know one another and for everyone to have a look at the instruments! Music sessions begin this week, and we will keep you updated on the project's progress.
Look out for Susanna's blogs on our website and social media!
Related projects
Introductory training
2019

On-site skill-sharing: MacIntyre No Limits (Luton) 2019

United Kingdom