News from Rwanda 1
Rwanda
Children
Disability
Young people
Projects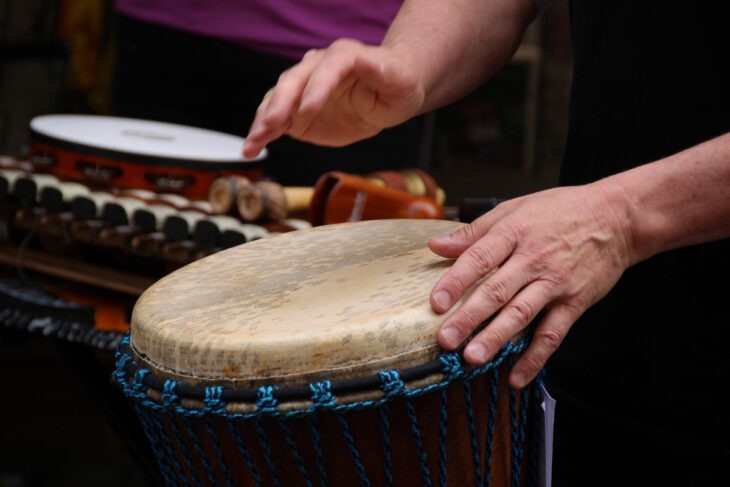 After a long journey we arrived to a very warm welcome at
Munezero House Cyangugu. We spent the first few days adjusting to
the very different culture, experimenting with transport (motorbike
taxis, motos and local buses, mutatus) and orientating ourselves to
our new surroundings. The first week of our programme involved
observing the daily routines at both the centres we are to be
working in; Ngwino Nawe and Nkanka. We were welcomed by everyone at both centres with lively enthusiasm and had great fun joining in with the dancing and singing.
We had a meeting with the key staff from both centres at which
we clarified the aims and the structure of the six week project and
agreed a timetable. We are hopeful that this joint meeting and the
combined staff training days will help develop the relationship
between the two centres and lead to sharing of knowledge and
reciprocal support. Following this, we ran workshops for the staff
at both centres to hand over the instruments and demonstrate some
basic principles of Interactive Music Making. We intend to start
running both individual and group music therapy sessions with staff
observing at the beginning of next week.
We have been very fortunate with our accommodation; Rwanda Aid
is a small charity working with some of the most disadvantaged
people in the south-west corner of Rwanda. They have provided a
very supportive environment for us, and we are very grateful to
them. As he had three musicians staying in the house, David, the
head of Rwanda Aid, was keen to put us to good use, and decided to
throw a musical soiree for staff and friends. The news got around
quickly and over thirty people turned up for a mix of singing,
playing and dancing from many different cultures. Everyone threw
themselves into the evening, which ended spectacularly with a
frenetic, chaotic ceilidh – possibly a first for Cyangugu!
We were sorry to say goodbye to Helen Leith who flies back to
the UK today. She has made settling in much easier for us, due to
her extensive knowledge of the country, past experience and the
practical guidance she offered. This morning we ventured into the
market with our Kinyarwanda teacher to practice some of our new
vocabulary. We must have learned something as we came away with
everything on our shopping list!
Thanks to all who are supporting us. We'll be in touch
soon.
Nicky and Caroline
Related projects
Introductory training
2010

On-site skill-sharing: The Alivera Centre and Urugwiro Centre (Cyangugu) 2010

Rwanda

Children
Disability
Young people