Our Interactive Music-Making for Early years taster workshop
United Kingdom
Children
Disability
Projects
IMM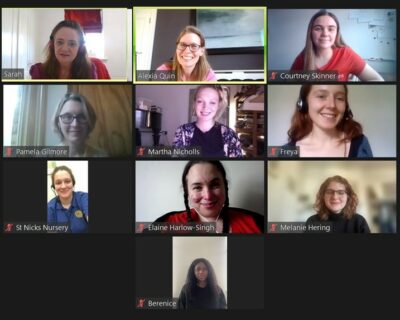 This workshop introduced our current recruits to some key IMM ideas, but most importantly allowed the group to meet one another and the tutors. Together we thought about how everyone is currently using music at work, shared what we believe the power of music to be, and developed some ideas on how music might be used to enhance early years care.
It was so lovely to meet everyone and share ideas and experiences. I found it very inspiring.
We are very grateful for our recruits' patience as we wait for an appropriate time to begin the delayed course, and are so looking forward to having them take part!
If you would like to apply to join this group, the IMM Course will either be run from Summer Term or Autumn Term 2021. Just get in touch – and have a look at our IMM Website to find out more.
Related projects
Introductory training
2021

Structured training: Interactive Music-Making (London) 2021

United Kingdom