Skill sharing in the UK: The Fields
United Kingdom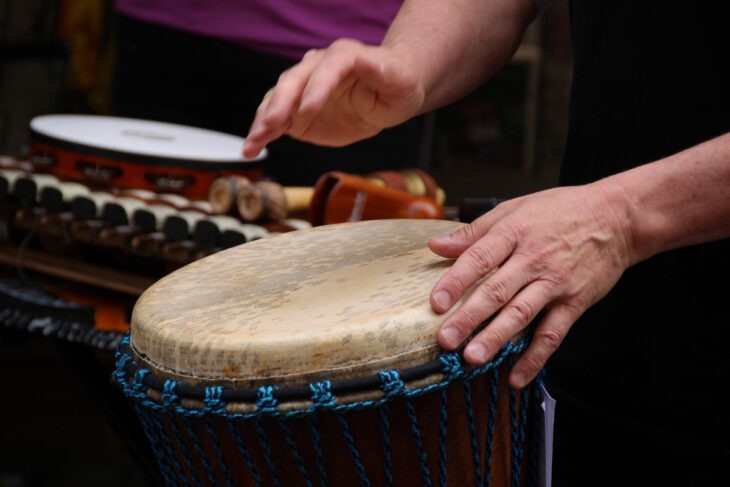 Last week was my final week with staff in the music group at The
Fields. In line with Music as Therapy International's
overseas model of the final week involving staff leadership only, I
attended the group in an observational role. In the past, Music as
Therapy International has found that in those instances where staff
don't get to the stage where they are leading a group whilst
being observed, they are less likely to carry on running sessions
following the conclusion of the project.
When I arrived at The Fields, the staff had set out the room and
instruments and went on to lead the session they had planned the
previous week. They led a varied group with time for everyone to
play together, time for solos, activities with different levels of
structure and freedom and some group song singing. Afterwards they
evaluated the group, and I really enjoyed hearing their thoughts on
the group, especially in light of their detailed knowledge of
individual service users.
Next week I will be meeting the staff again to pick up their
feedback questionnaires on the different aspects of the project and
to give them their certificates. I am really looking forward to
hearing from them about how the group is going, and how it changes
and evolves over time. It is quite a different experience to the
involvement in a project that is located at a great distance (in my
case, Rwanda), as I will still see the staff members (although not
to do the music group) every week as I go about my usual clinical
work. Below is a photo from one of the staff skill-sharing
sessions.
Caroline Anderson
Related projects
Introductory training
2016

On-site skill-sharing: The Fields (Sheffield) 2016

United Kingdom