The first online Interactive Music-Making CPD Event of the year
United Kingdom
Children
Disability
Projects
IMM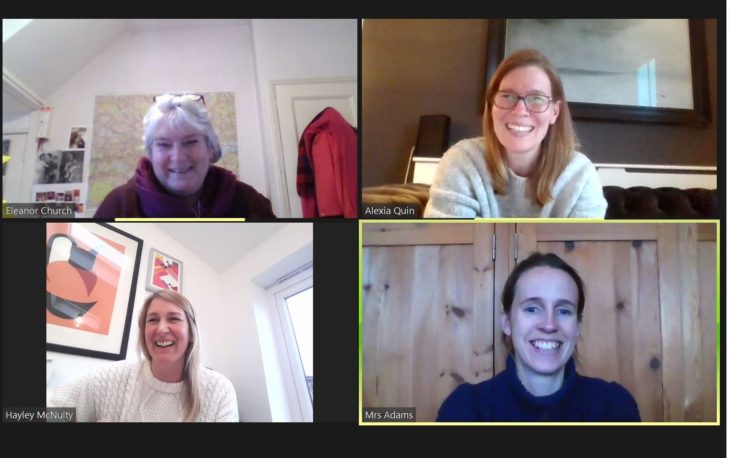 Last Thursday, we held the first online CPD event for our early years Partners who have taken part in the Interactive Music-Making training course. It was hosted by Alexia, and attended by Interactive Music-Makers from 2019, 2018 and 2016! The group are pictured, right.
What the Interactive Music-Makers said:
[I gained] confirmation that I'm on the right path with the planning of my sessions; being able to share some things that I've done; hearing other people's experiences of Music/IMM in the time of COVID; general all-round support and loveliness!
I found the meeting very useful and used the paper orchestra idea the next day, the children really enjoyed it.
It was great to touch base – to hear about others' achievements and challenges and to share. Loved the paper
orchestra idea. Will go back and share with other practitioners. I think it was a success on zoom!
To learn more about Interactive Music-Making, have a look at our dedicated IMM website here.
The next CPD Event is scheduled for June 2021. All future CPD Events are advertised on our IMM Website (follow the link to sign up) and through our IMM Partner Mailing List (sign up here).
If you couldn't make this one, but would like some advice on Interactive Music-Making in the next few months, please just get in touch.
Related projects
Motivation programme 2021

United Kingdom