Week four at Invernevis House
United Kingdom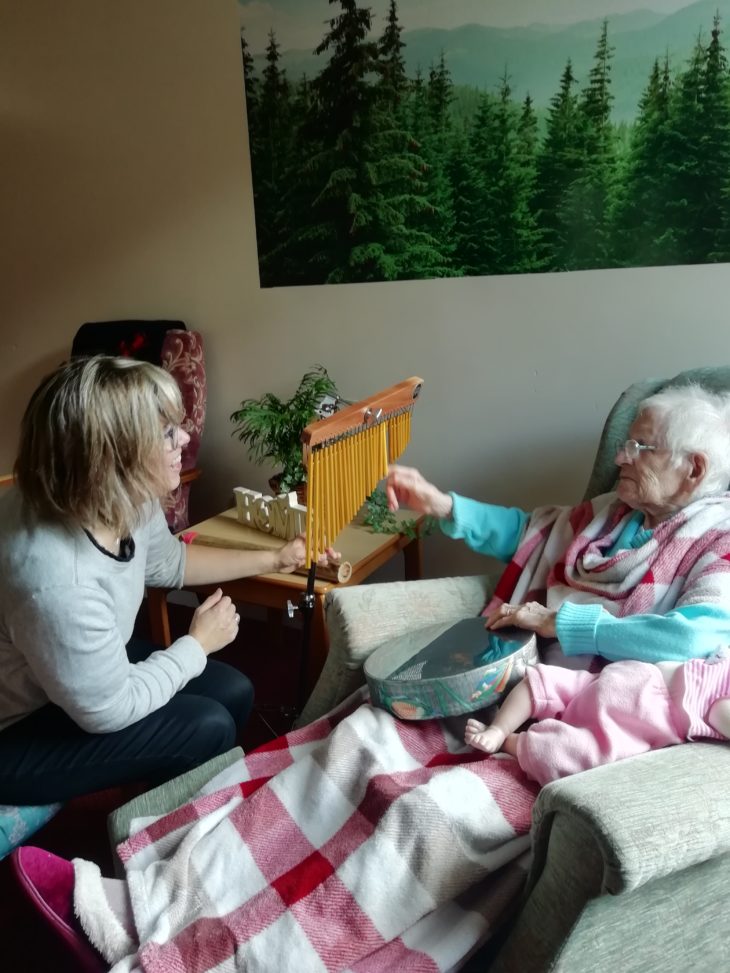 As the Invernevis project passes the half-way mark, Clare Reynolds shares her highlights from week four:
Well, I can't believe we are into week four already!
The groups have been running well over the past few weeks and next week, Mandy, a volunteer at Invernevis who is partaking in the training, is going to take over an activity for the middle of the session. This is so exciting. Unfortunately due to the difficulties of rotating staff and staff illnesses we will still have another week of observations next week for our individual work with hopefully more of the staff able to take on a leading role the following week.
We have shared some lovely positive sessions though, and this morning's delight was sharing a music session with a 102 year-old, who literally just 'woke up' as we began to play. It was wonderful to see her giggling and smiling, initiating playful connections and just generally seem relaxed and happy (featured in the photo to the right, video clips to come).
We had some lovely moments to observe too in our group sessions. Some thoughtful insights and careful observations from our trainees were really exciting, and all in all I feel things are looking in a very good place for week four.
Well done Invernevis – keep up the great work.
Related projects
Introductory training
2019

On-site skill-sharing: Invernevis House (Fort William) 2019

United Kingdom