Week three at Caol School
United Kingdom
Children
Disability
Mental health
Projects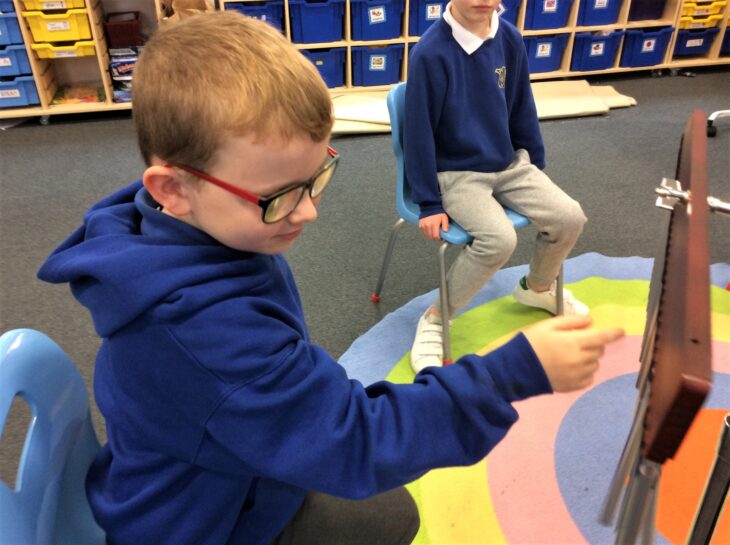 Music therapist Clare Reynolds is currently leading our pilot project with Caol Primary School in Fort William, Scotland. Here she shares her reflection on the training so far as the project reaches it halfway point:
I can't believe we are halfway through this project already! Where is the time going? 
I have to say a huge thank you for the amazing staff support I am receiving from Caol School, despite Covid striking various areas of the school and whole classes having to isolate, we are still delivering this project and I think things are on target as they should be at this stage of delivery.
The staff who are training with us have now had three weeks of observation, so next week they will begin inputting into the sessions, and the transition and handover to leading the music sessions themselves will begin. It is so exciting, and we have a fabulous staff team doing the training, who I know are going to do this brilliantly. We are working with a group of fantastic youngsters too – with three groups of different ages, and two individual sessions – and each one of them brings something valuable and special to the project. Those pictured are in my group for seven year olds.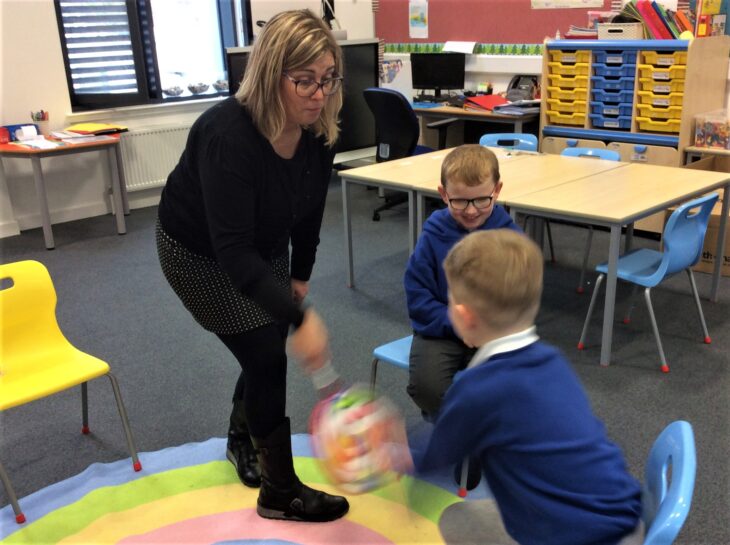 This week we were really focusing on not just on what we are doing in a music session, but why we are doing it this way. MasT projects are not just about playing musical instruments – they are about how we play them, or don't play them! It's important to reflect on why children might be responding to activities or instruments in a particular way. Music allows us to think about why the chid might turn away from the group or find it difficult to hold eye contact, or reflect on how some children find it difficult to take turns, to wait and to listen to someone else.
There are so many social and communication skills that can be learned and experienced in a MasT music group, and I can see our Caol children developing some of these skills in their sessions. Music offers a powerful tool for non-verbal communication. Discussions with the staff this week reflected this: we thought about how we are always seeking to understand our youngsters' behaviours, body language and communication, and that music allows us to match or imitate that – or even just reflect on it to hopefully find that all important connection.
The spontaneity of the music within a MasT group, coupled with the responses of the person leading the music session, can create a wonderfully fun and positive environment for emotional and social progress. I'm pleased to see this happening at Caol already – here's to the next half of the project!
Related projects
Introductory training
2021

On-site skill-sharing: Caol Primary School (Fort William) 2021

United Kingdom