Week three blog from Invernevis House
United Kingdom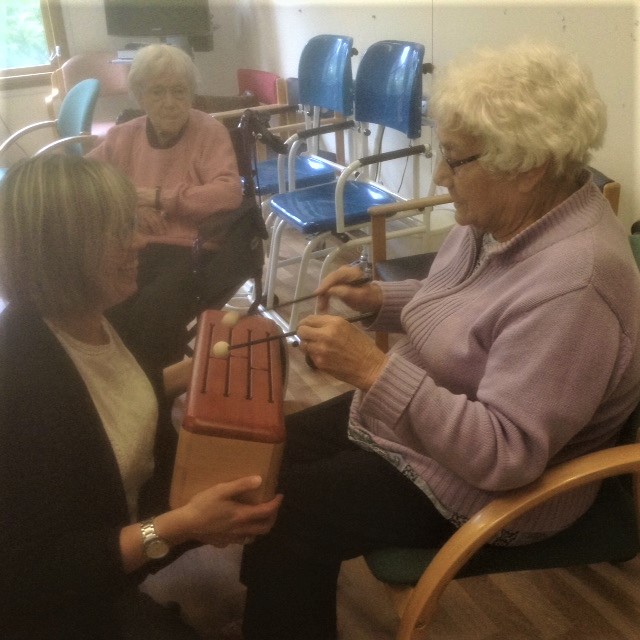 With an initial visit and two sessions under her belt, music therapist and project lead Clare Reynolds shares her thoughts on the Invernevis project at (nearly!) the half way point…
So, second week at Invernevis and the staff and residents are working hard! It is so difficult for nursing staff to get anytime off the floor to go and do training, but they have been doing and doing it very willingly, which I am so grateful to them for. I am particularly grateful to those staff who have come in despite it being their day off! Super dedication.
We have had to be quite flexible at times in terms of who might be available to work with but this has been ok. I think we are now pretty settled and we have three individual residents being trained by three different staff, a small group which is currently being observed by a staff member and a volunteer, and a day care group which I am looking forward to seeing again next week. The photo featured shows one resident during an individual session!
It's a really busy, full-on morning, but it is good fun and the residents seem to be enjoying the music sessions. I can't believe next week is half way through the project already!
Related projects
Introductory training
2019

On-site skill-sharing: Invernevis House (Fort William) 2019

United Kingdom